Somber anniversary: One year since the death of the late San Francisco Mayor Ed Lee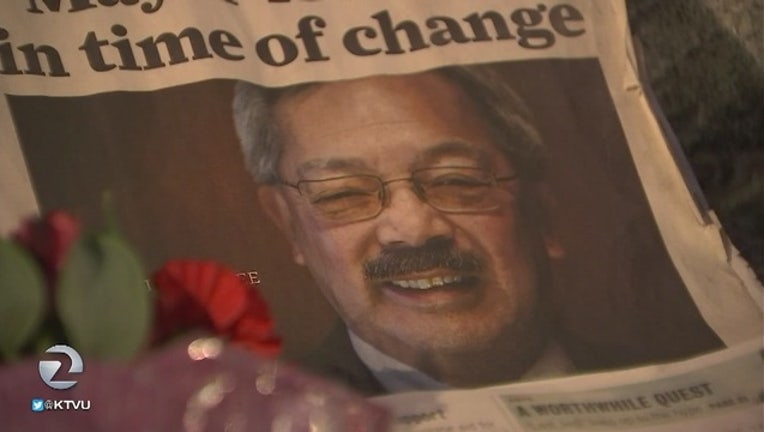 article
SAN FRANCISCO - Today marks one year since the death of the late San Francisco Mayor Ed Lee when he died suddenly of a heart attack
At 8:30 a.m., Lee's family, close friends, and elected officials gathered for a celebration of life.
Mayor London Breed will lead events to honor Lee here at City Hall.
At the start of Tuesday's Board of Supervisors meeting, she remembered lee as a "caring father and husband" and thanked him for his service.
Lee was the city's first Chinese-American mayor and had a strong presence in the city's Chinatown community.
He worked at the Asian Law Caucus and eventually moved into public service.
There of been several proposals to rename schools and buildings after the late mayor. The San Francisco Board of Education voted to rename the Chinese education center to Edwin and Anita Lee Newcomer School. There's also a proposal to rename SFO's international terminal after lee.