Sonoma Co. voters approve marijuana tax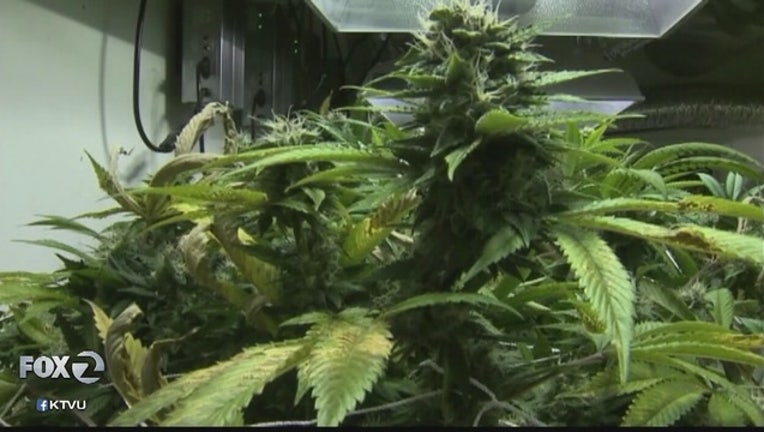 article
SONOMA COUNTY, Calif. - Voters in unincorporated Sonoma County on Tuesday overwhelmingly approved a business tax on cultivation and sales of medical and non-medical cannabis to fund essential services including roads, public safety, fire services and housing.
The Board of Supervisors placed Measure A on the ballot. It needed majority approval to pass and received 72.4 percent approval. About 78,300 voters cast ballots on the measure.
The tax on outdoor cultivation will be a maximum $10 per square foot, $38 per square foot of indoor cultivation, $22 per square foot of mixed-light cultivation area or a maximum of 10 percent of gross receipts per
fiscal year for manufacturers, transporters, distributors, nurseries, testing labs and dispensaries.
The measure initially taxes their gross receipts 5 percent a year. The tax revenue will go in the county's general fund budget to also offset the marijuana industry's impacts.
Board chair Shirlee Zane, former supervisor Efren Carrillo and other proponents of the tax said taxpayers have borne the public safety, public health and criminal prosecution costs of illegal cannabis operations that have been in the shadows for too long.
California voters in November approved Proposition 64, legalizing recreational marijuana for people 21 and over. The sale and taxation of recreational marijuana will not begin until at least Jan. 1, 2018.
Proponents said a well-regulated industry provides the opportunity for legitimate businesses to serve the needs of medical marijuana patients, and without a funding mechanism there will be no permitting process for new marijuana businesses.
The board of directors of the Sonoma County Growers Alliance opposed Measure A, claiming a 10 percent tax is too high and does not provide a clear means of obtaining marijuana permits if the measure fails.
The alliance said Measure A's ordinance was hastily placed before voters as a general tax to raise money for any use the county sees fit, and cannabis operators will explore starting their businesses outside the county.