Sonoma homicide suspect taken into custody, sheriff's officials say
MONTE RIO, Calif. - Sonoma County Sheriff's Office says a homicide suspect was taken into custody without incident Tuesday afternoon. A shelter-in-place was lifted as a result.
Authorities had asked people in the small community of Monte Rio to shelter in place as they searched for a homicide suspect for hours.
"They were all over the place. They were blockading all the roads, looking for this guy, and he was supposedly still carrying his shotgun," said Gregory. 
Deputies were searching for a man identified as Francisco Gonzalez, 32, who is suspected of fatally shooting a family member this morning during a dispute in the 20000 block of Willow Road, authorities said.
"He had an advantage over us," said Sgt. Juan Valencia of the Sonoma County Sheriff's Office, who added that Gonzalez knew the area's heavily wooded terrain well. "He's homeless. He lives in that area. So he knows the area in and out." 
Authorities believed Gonzalez was armed with a rifle. Sheriff's officials updated to say Gonzalez was taken into custody at 4:11 p.m. They thanked vigilant community members for spotting the suspect who was arrested on Green Valley Road near Green Valley School Road.
"They look out the window and they see the subject, Francisco Gonzalez carrying a long gun, possibly a rife, and that smoke was coming off the rifle," said Valencia.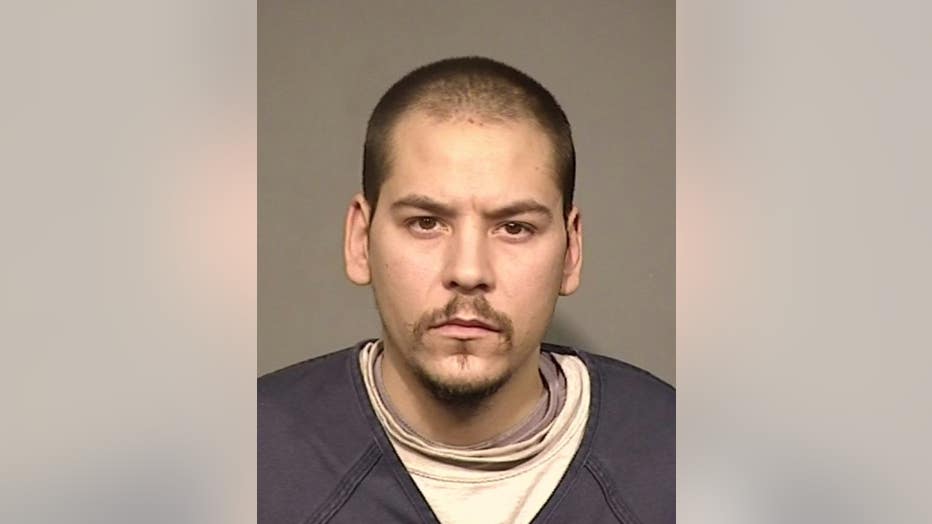 Francisco Gonzalez seen in this 2018 booking photo that was provided by the Sonoma County Sheriff's Office.
Initially, officials asked people near Alder Road and Willow Road to shelter in place and asked anyone who sees anything suspicious to call authorities. Later they added the area east of Bohemian Highway and south and east of the Russian River. 
The sheriff's office described Gonzalez as Latino, 6 feet 1 and weighing 160 pounds. They said he was last seen wearing a blanket over his arms and red tennis shoes.
Video at the scene showed officers, some in armored trucks, entering a wooded neighborhood near the Russian River. Other officers were conducting a checkpoint before allowing people in and out of the area. 
"We were in almost a six-hour-long manhunt," said Valencia. "It was very extensive. We had over 40 personnel out searching." 
Monte Rio is about 100 miles north of San Francisco with a population of 1,000 residents. 
The sheriff's office has yet to release the identity of the victim, but neighbor, Gregory, described the victim as one of his best friends. 
"Very dear hearted. Do anything for you. I'd do anything for him. Just a sweet beautiful man," said Gregory.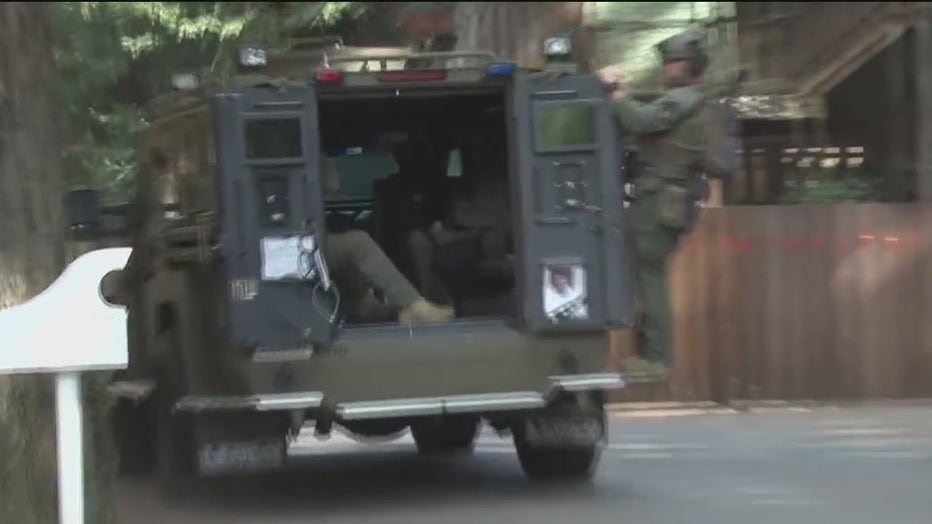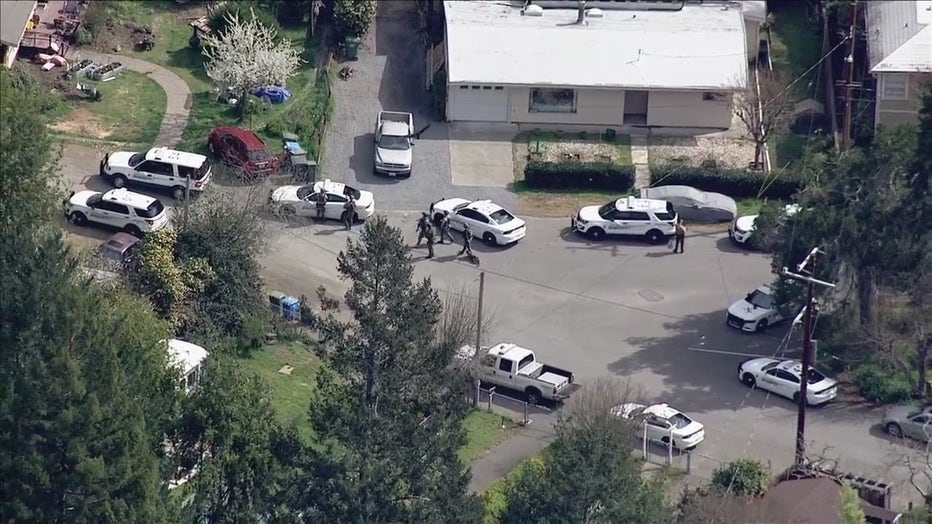 Authorities were searching for a shooter in Monte Rio on March 1, 2022. (KTVU FOX 2)