Staff, women exposed to asbestos at federal prison in Dublin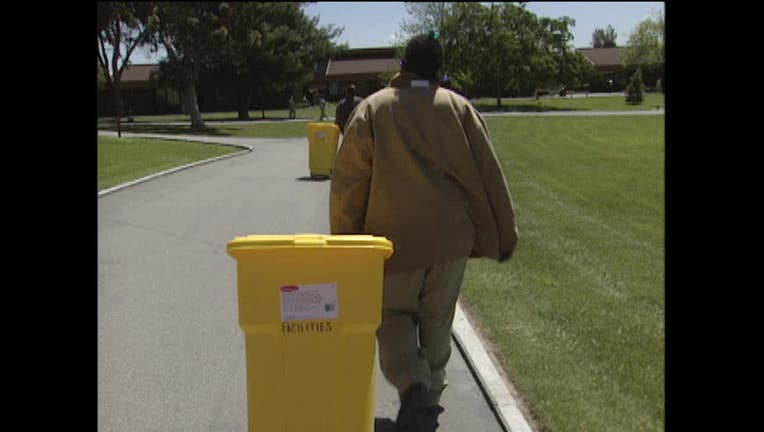 article
DUBLIN, Calif. - The U.S. Office of Special Counsel has determined that management at Federal Correctional Institution Dublin in California violated OSHA standards by exposing staff and inmates to asbestos, validating a union complaint.
Leadership at the American Federation of Government Employees Local 3584 filed the whistleblower disclosure to expose the agency's failure to address asbestos and mold contamination throughout the prison complex.
Acting Special Counsel Karen Gorman on Monday submitted the results of the investigation, which included an on-site visit in July 2022. 
Investigators watched incarcerated women stripping and buffing asbestos-containing floor tiles in violation of OSHA standards, although mold had been remediated by the time investigators visited, union officials said.
"We now call on Congress and its oversight committees to further investigate the failure by the Department of Justice and the Bureau of Prisons to provide full disclosure to the staff and inmates as to their exposure, as well as the need for proper medical surveillance," AFGE Assistant General Counsel Ward Morrow said in a statement. 
The complaint was filed by union president Edward Canales, secretary-treasurer Susan Canales, and vice president Jose Lau.
In an email, Bureau of Prison spokesman Emery Nelson told KTVU that the prison system welcomes the recommendations from the Office of General Counsel.
In fact, Nelson said that FCI Dublin has already implemented "corrective action" to address OSHA's concerns and regulation. 
That means before any work can be done, FCI Dublin's facilities team must decide if there is any asbestos contained in upcoming projects, and if it is found, the women will not be permitted to work on the project.
"The FBOP and FCI Dublin are committed to providing the safest environment possible for our employees and those incarcerated individuals entrusted to our care and custody," Nelson said in the email.
Nelson added that FCI Dublin employees aren't allowed to work on the project either.  Rather, Nelson said, a third-party contractor is brought in to perform the work.