3 arrested as stolen car slams into Petaluma restaurant during crime spree, police say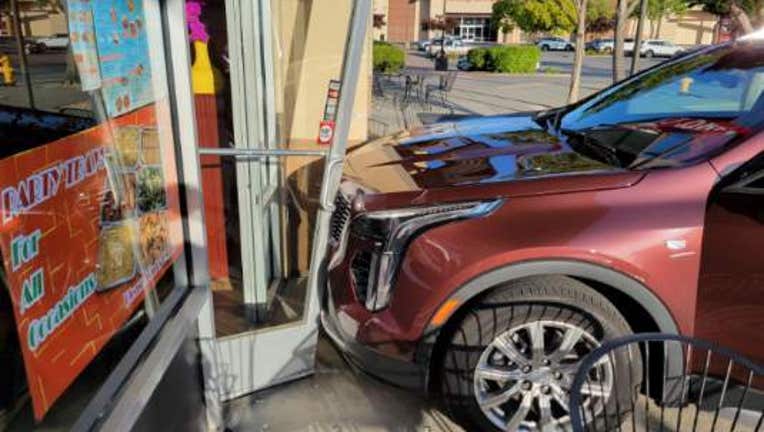 article
PETALUMA, Calif. - Petaluma police said three suspects were arrested after a crime spree Sunday in which their stolen getaway car was ditched and slammed into a nearby restaurant.
Officers were dispatched to Kohl's department store at approximately 6:26 p.m. where the men, identified as Cannon, Urquiaga, and Arteaga, were allegedly cutting off security tags and left the store without paying for the merchandise.
Urquiaga and Arteaga were arrested as they left the store, with $640 worth of stolen merchandise, officials said.
Cannon tried to flee in a maroon SUV, but instead ditched it, leaving it to roll into a nearby business, authorities said.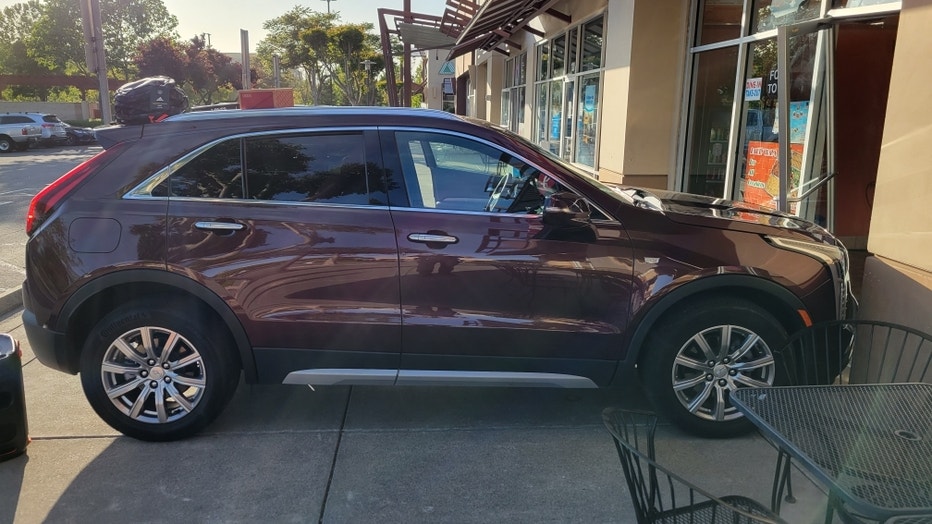 A stolen car slammed into a Petaluma restaurant May 21, 2023 after a thief ditched it and left it running. Photo: Petaluma police
He was apprehended a short distance later, and officers learned the SUV had been stolen from a rental company in Marin County Saturday.
Officers said the trio worked together in the crimes and were ultimately arrested for shoplifting and conspiracy.
ALSO: Tow truck driver deliberately hits SUV to stop an armed robbery attempt in Oakland
Urquiaga was also found with burglary tools and drug paraphernalia, and was violating his post release community supervision. Arteaga was found to be violating the terms of his probation. Cannon was also charged with resisting arrest and possessing a stolen vehicle. 
All three were booked at the Sonoma County Jail.