Stolen truck driver slams into San Jose bakery, suspect steals lottery tickets
SAN JOSE, Calif. - The driver of a silver pickup truck intentionally slammed into Queen Bakery in San Jose early Thursday, and the suspect made off with lottery tickets, according to police and the shop owner.
The owner said that this isn't the first time his 35-year-old bakery in the 2800 block of Senter Road has been targeted. But it's the first time someone broke in using a stolen truck.
"It's hard," said Peter, who did not want to use his last name. "I have to deal with this. "It's not safe right now. Especially if you're doing business."
He said his burglar alarm company called him at 3:30 a.m. and when he checked on the shop using a phone app, he saw a truck inside his shop. He told the company to call the police, who confirmed the basics of what happened.
Peter said he looked at his surveillance video to see a person case his shop before ramming the truck into the bakery. And then he said he saw the person taking lottery tickets and some cash.
Video at the scene showed the truck had no license plate and that it had to be towed from inside the bakery.
The inside of the store suffered broken windows and other damage. Lottery signs dangled from the ceiling and smashed lottery containers were strewn on the floor.
Despite the robbery, Peter kept his shop open, though crews spent much of the day installing a new front window.
"We expected this. It's just a matter of when it's going to happen," he said. "This kind of stuff is happening everywhere. I don't feel secure anymore running a business."
Peter said he notified the California Lottery about what occurred at his shop.
"We can remotely deactivate those scratchers tickets within minutes. So essentially they become worthless pieces of paper," said Carolyn Becker, a spokeswoman for the California Lottery.
Becker added, "Our lottery retailers, our partners who sell lottery tickets every day are not immune to crime in California."
The suspect in Thursday's incident is still outstanding.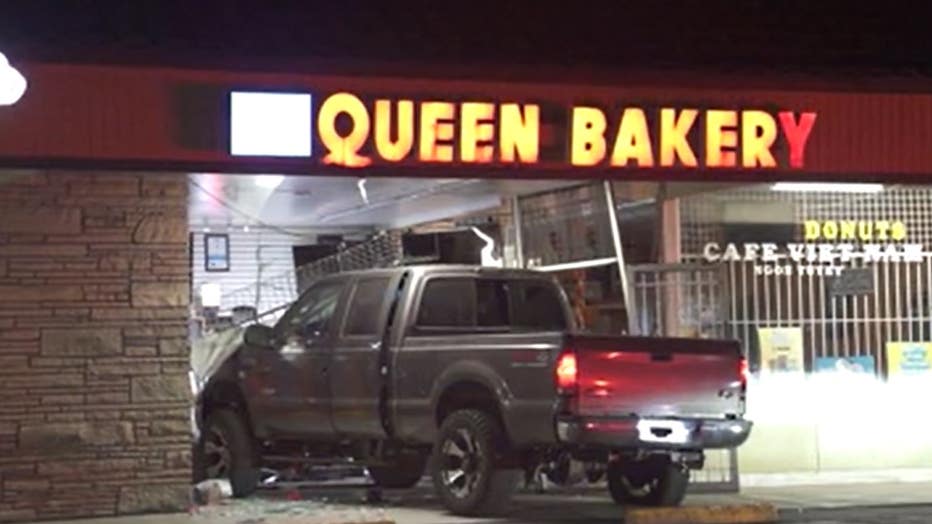 A stolen pickup was driven into San Joses Queen Bakery in San Jose. Sept. 28, 2023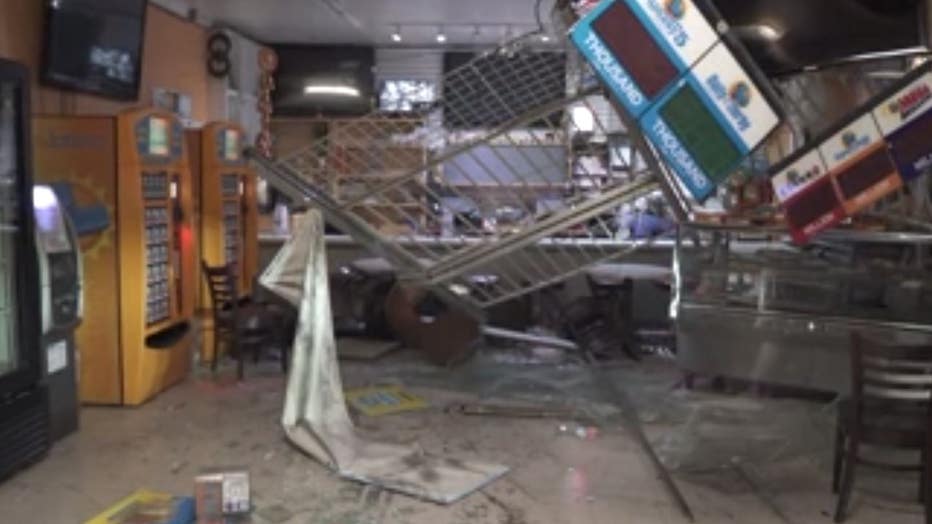 The inside of Queen Bakery was damaged after a pickup rammed into it. Sept. 28, 2023