Sunny Day defendant faces new homicide charge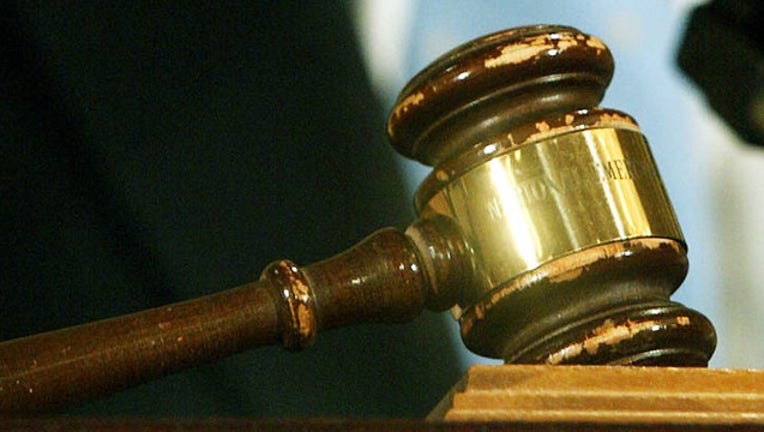 article
REDWOOD CITY (BCN) -- One of sixteen defendants indicted by a San Mateo County Grand Jury on allegations connected to their involvement in East Palo Alto street gangs has had a murder charge added to his case.
Leonard James Gaines, 22, of East Palo Alto, has been charged with the murder of Jonathan Alcazar. Other defendants in Alcazar's murder include Raymond Louis Bradford, Emmanuel Imani Hyland and Tyrone Sostenes Love-Lopez.
Alcazar was shot and killed in the backyard of his Illinois Street home on Jan. 14, 2013, as part of a broader attempt to kill members of the rival Taliban gang and witnesses who were cooperating with law enforcement.
The Taliban gang was formed in 2002 in response to a gang war as enforcers for the Midtown Hogs, although the Taliban quickly overshadowed the Hogs in terms of size and power, according to a statement issued by the Federal Bureau of Investigations in 2009.
Gaines was already in custody for the alleged attempted armed robbery of Plaza Jewelers in Redwood City Jan. 16, 2013, according to prosecutors.
He was indicted for armed robbery and acting for the benefit of a criminal street gang on March 18, 2014. Murder charges stemming from the Alcazar's fatal shooting were added to Gaines' case this week.
Gaines has pleaded not guilty to all charges. His next court date is scheduled for 2 p.m., April 23, at which time the court will set a date for Gaines' preliminary hearing.
Gaines' indictment was part of what prosecutors have since dubbed "Operation Sunny Day," a series of three indictments of 16 individuals, including Alcazar, suspected of four murders in East Palo Alto and San Francisco as well as attempted murder and robbery.
Other defendants indicted under Operation Sunny Day included Roberto Gabriel Bustos-Montes, Nina Cragg, Ralph Vernon Fields, Jr., Ryrones Sostenes Love-Lopez, Eric Valencia Vargas, Marvin Jake Ware, Roshawn Bickham,
Laquisha Inethia Walker, Robert Wheller, Rodney Levence Mitchell, Jerry Coneal III, Miguel Angel Rivera, Jr., and Donte Demon Jordan.