Suspect dies in hospital after San Jose police shooting Tuesday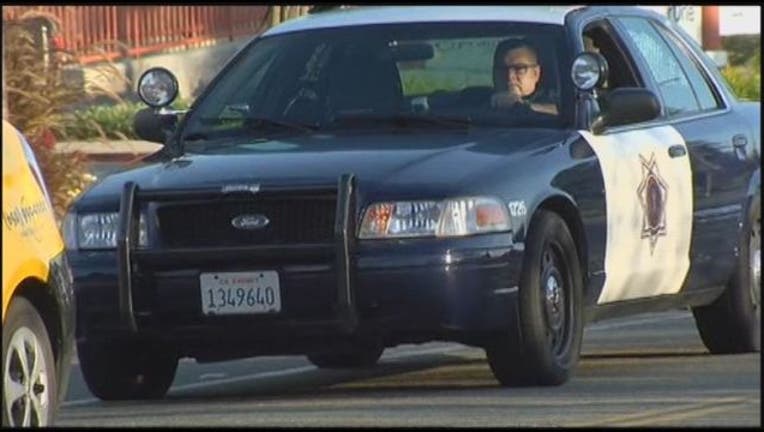 article
SAN JOSE (BCN)-- A police officer fatally shot a suspect charging at him with two knives while responding to a family disturbance in San Jose on Tuesday night, police said today.
At 11:35 p.m., San Jose police officers responded to the 1500 block of Mt. Frazier Drive on a report of a family disturbance.
When they arrived, a 28-year-old man emerged from a garage and allegedly charged at one of the officers with a kitchen knife in each hand and one knife raised over his head, getting within three or four feet of the
officer.
The officer discharged his firearm, striking the suspect at least once.
"When an individual is charging at an officer with a knife over his head, there's not much that can be done at that point," San Jose police Chief Eddie Garcia said at a news conference outside police headquarters this
afternoon.
The suspect was transported to Regional Medical Center of San Jose, where he succumbed to his injuries this morning, police said.
The suspect has a history of drug use, mental illness and prior criminal threats, according to police.
"The officers had some history at this house, so they knew there was the potential for violence," Garcia said.
The officer involved in the shooting, who has 15 years of experience in law enforcement, will be placed on routine paid administrative leave.
The Santa Clara County District Attorney's Office and the San Jose Police Department's homicide unit are conducting a joint criminal investigation.
The case is being monitored by the San Jose Police Department's internal affairs unit, the City Attorney's Office and the Office of the Independent Police Auditor, police said.
Anyone with information about the case is asked to contact the San Jose Police Department's homicide unit at (408) 277-5283.