Suspect facing gun charges out on bail, parents not comforted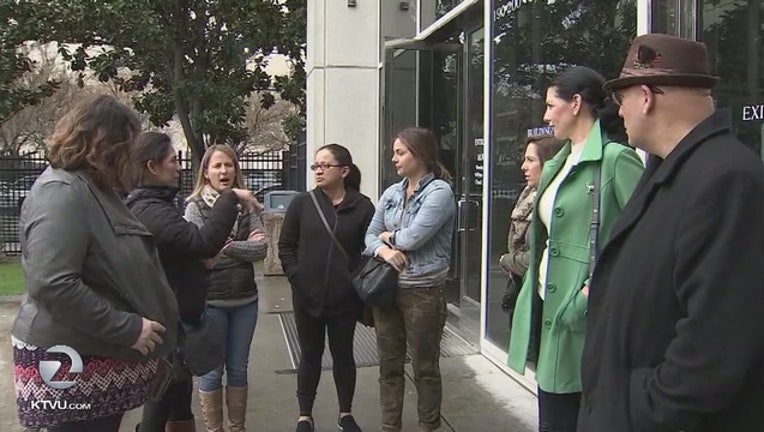 article
SAN JOSE, Calif. (KTVU) - A 21-year-old, accused of shooting a gun on the grounds of Booksin Elementary in San Jose, made an appearance in court on Friday. 
Nicholas O'Connor walked into court in San Jose and when it was over, he went home. That's what has Willow Glen residents up in arms: that someone accused of firing a gun at Booksin Elementary is out on bail.%INLINE%
Willow Glen Resident Sean Onderick says, "It's insane that someone who shot up our children's school is out walking around on the street. The legislature should have an emergency session. They say they're concerned about these school shootings, they need to act."
O'Connor was arrested back in November, accused of using a shotgun to shoot the security cameras at Booksin, in the early morning hours.
At the time, neighbor Karen Scherrer chased after the suspect. And today, she showed up to see his face in court. She says school shootings, like the one in Parkland Florida, are on her mind.
Scherrer says, "I think about him every single day. Every single day. My window faces the school. so whenever i'm doing dishes, I look out at the school. He lives half a mile from my house. I'm constantly thinking about him. I never stop."
The District Attorney's Office says they are taking this case seriously.
Today in court, they added a new charge for O'Connor for possessing a firearm on school grounds: a felony.
This was added to existing charges for vandalism and brandishing a firearm.
Santa Clara County Deputy District Attorney, Brian King says, "Especially given what's going on around the country, our office takes this case very seriously. It's important, in this community, for the children and their parents to have a safe place to go to school."
O'Connor and his family declined to talk. But he has plans to return to school out of state.
In the meantime, a restraining order prohibits him from going near Booksin. Residents in Willow Glen say that is little comfort.
Onderick says, "He obviously has access or knows how to get access to firearms. A restraining order is a piece of paper. He should be locked up. Our children shouldn't be at risk."
O'Connor still hasn't entered a plea. The next court date isn't until April 13.