Suspect sought by CHP in Big Sur vandalism incidents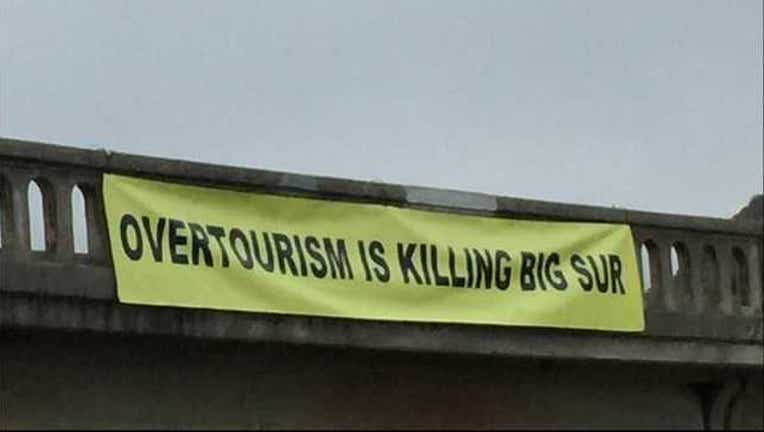 BIG SUR, Calif. (KTVU) - Two vandalism incidents at Big Sur have prompted an appeal from the California Highway Patrol Monterey Area Office for public help in identifying the perpetrator.
Both incidents involve the slogan "OVERTOURISM IS KILLING BIG SUR", according to the CHP.
In the first incident, a banner with that message was hung last week on the side of the arched Bixby Bridge overlooking the coastline. The CHP said the banner was removed immediately. The same slogan appeared this week in graffiti using gold paint at the Bixby Bridge parking lot.
"This type of vandalism will not be tolerated by the California Highway Patrol," the office said in a news release, noting that labor and materials to remove the vandalism will cost about $1,700.
Anyone with information about the incidents is asked to call the CHP at (831) 770-8000