Sutro Tower illuminates San Francisco in double celebration
SAN FRANCISCO - The iconic Sutro Tower will radiate San Francisco with vibrant lights for a double celebration on Tuesday — Independence Day and the tower's 50th anniversary.
The prominent television and radio tower has been an integral part of the city's skyline since its first transmission on July 4th, 1973.
To mark this special occasion, twelve lasers positioned at the base of the tower will project an array of dazzling colors into the night sky, transforming it into a breathtaking "sea of lights."
This captivating light show will grace the San Francisco skyline from sunset to midnight every night until Saturday.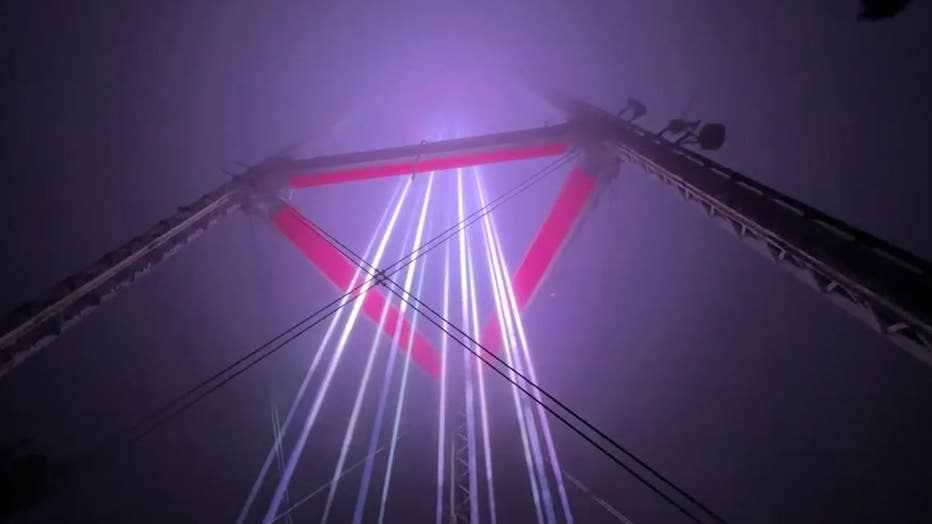 Lasers illuminate Sutro Tower in San Francisco for its 50th anniversary.