Swim school says former instructor charged with child porn passed background check, fingerprinting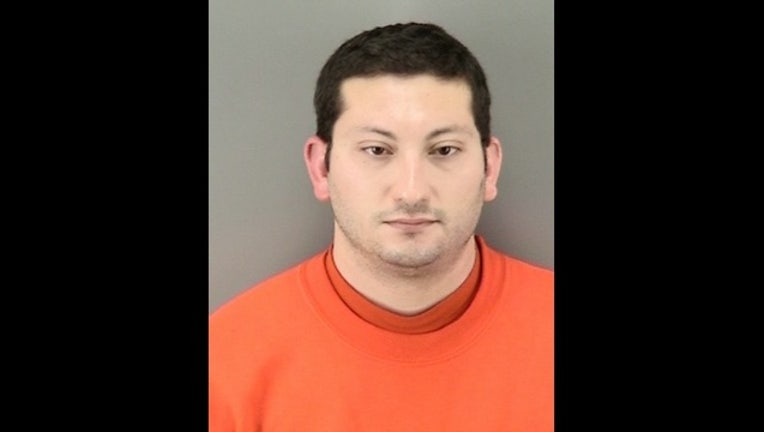 article
An instructor at a popular San Francisco swim school was arrested this week on child pornography charges, police said today.
   
Nicholas Hodges, 28, came under suspicion in March when police began an investigation into an individual who was uploading and storing what they described as "hundreds of graphic child pornography files" online.
   
Investigators executed a search warrant at Hodges' home in San
Francisco on Tuesday and seized devices containing hundreds of images of child pornography, according to police.
   
Hodges was arrested at his workplace, La Petite Baleen swim school in San Francisco. A cellphone seized from him during his arrest yielded additional evidence of child exploitation, police said.
   
Hodges was booked on charges including possession of child pornography, distribution of child pornography, sending harmful matter to a minor and using a minor for sex acts.
   
He remains in custody with bail set at $335,000, according to jail records.
   
Hodges' Facebook page indicates that he began working for La Petite Baleen in September of 2015. It also shows previous jobs with the Disney Store, Disneyworld and House of Air, an indoor trampoline park in San Francisco's Presidio.
   
John Kolbisen, owner and CEO of La Petite Baleen, Inc., said the company was shocked and horrified by the charges.
   
"La Petite Baleen is a family-owned swim school, and we are dedicated to fostering a safe and supportive environment for children and adults," Kolbisen said. "We took immediate steps to investigate and then terminate the employee, Nicholas Hodges, who began working for us in
September 2015."
   
The company is working to assist SFPD and notify parents. Kolbisen said he is not aware of any evidence that the charges involve La Petite Baleen students, and noted that nothing like this has happened before in the school's 35 year history.
   
"We conduct background checks of all employees and require their completion of a rigorous training program," he said. "The former employee passed a 50-state background check that included fingerprinting."