No injuries in Richmond tanker truck crash and fire on I-80
RICHMOND, Calif. - A semi tanker carrying approximately 8,500 gallons of fuel caught fire on westbound I-80 at Hilltop Drive in Richmond.
Moments before, a motorcyclist getting onto I-80 lost control and collided with the tanker. The motorcyclist, who wasn't injured in the ordeal, was able to separate themself from the bike before it became lodged under the tanker.
The interstate was closed in both directions for much of the day as crews applied firefighting foam to prevent the tanker from exploding.
Residents in the immediate area were advised to evacuate immediately, before being allowed back into their homes to shelter in place.
Drivers who were within a half mile of the tanker were ordered to abandon their vehicles and leave the scene on foot.
The incident was first reported around 10:50 a.m. Saturday.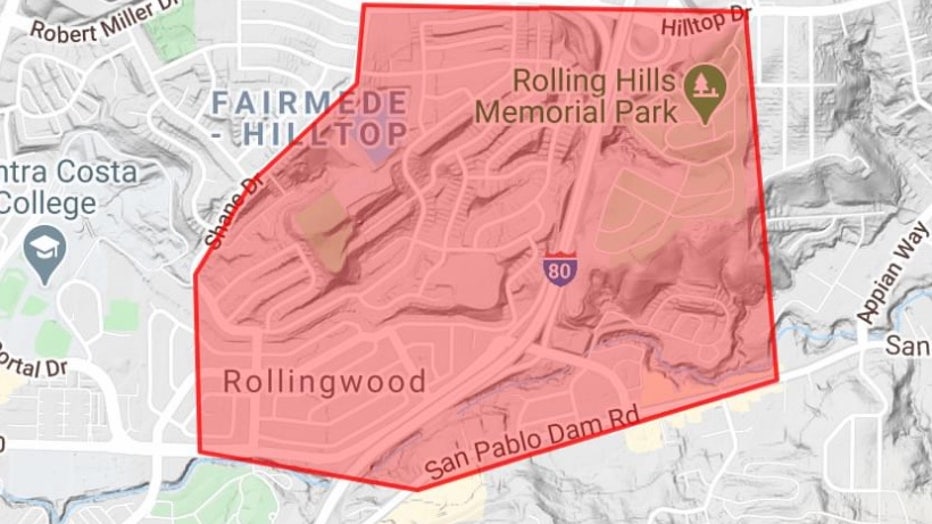 Map of the evacuation area.