Teen brutally beaten in San Jose parking lot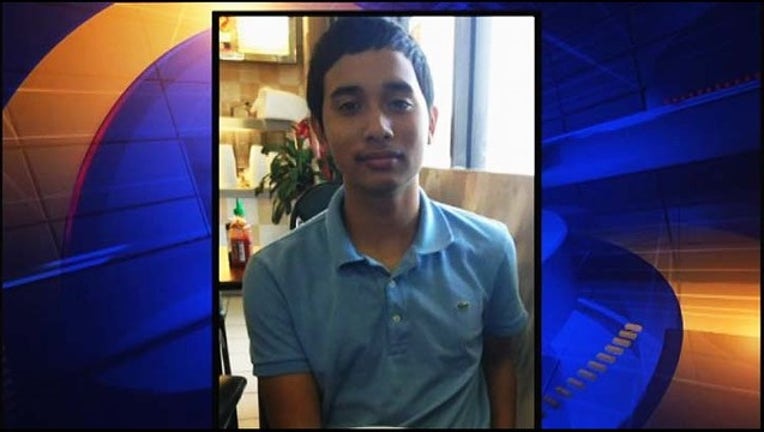 article
SAN JOSE (KTVU) – A 17-year-old Milpitas boy was in intensive care Friday after being attacked and severely beaten in a parking lot near the Westfield Valley Fair Mall in San Jose, family members told KTVU Fox 2.
Greg Rasner said he has no idea why his son -- Christian -- was targeted by two strangers who approached the teen and a friend in a bank parking lot.
Christian Rasner is in a drug induced coma with a serious head injury as a result of the attack.
"It's really difficult seeing him like this," Greg Rasner said. "It's not what you remember you son as... he's got tubes, machines beeping."
The attack happened on Wednesday night, when Christian and a friend were at the mall. The friend says two men approached them inside, asking if they were in a gang.
And though the teens said no, the men apparently followed them outside near the Bank of America.
"The two guys evidently caught up to them in the parking garage and again confronted them on what gang they're affiliated with," Greg Rasner said. "The answer was still, we're not affiliated with any gang. And then they jumped him."
Christian was punched twice, falling and smashing his head against the ground.
"It's not a simple... oh kids will be kids, they got in a fight. These are two thugs who thought nothing of beating up a kid who had nothing to do with them," Greg Rasner said.
And while the attack wasn't captured on camera, San Jose Police say the mall did provide some video of the suspects as they exited.
"The description was that they were Asian, mid 20s or so. There was some surveillance video camera from the mall entrance and we did go ahead and collect that," said Officer Albert Morales of the San Jose Police Department.
Rasner's family is hoping the men can be caught quickly, to keep something like this from happening again.
"I think I would be doubly hurt if I found out if these guys did it to someone else the next night or the night after because oh we got away with it, we could do it again," Greg Rasner said.
Doctors plan to bring Christian out of his coma slowly and then to assess the severity of his injuries.
His family is trying to stay optimistic.
"We don't know to what extent yet, so it's all just prayers and hope," Greg Rasner said.