'The Masked Singer' and 'Sesame Street' team up for special episode: 'Perfect combination'
LOS ANGELES - This week's new episode of "The Masked Singer" will be brought to you by the letter "S" – and not for the word Singer, but for "Sesame Street." 
The two family-friendly shows will be teaming up for "Sesame Street Night" on Wednesday, featuring muppet characters including Cookie Monster, Count Von Count, Big Bird, Oscar the Grouch and Elmo. 
"Combining those two episodes is going to make one really amazing, memorable episode," panelist Jenny McCarthy shared in a video teasing the new episode. "I am so excited about 'Sesame Street.'"
A longtime favorite of children and adults, and a staple of PBS, "Sesame Street" is an educational program that teaches kids numbers, colors and the alphabet.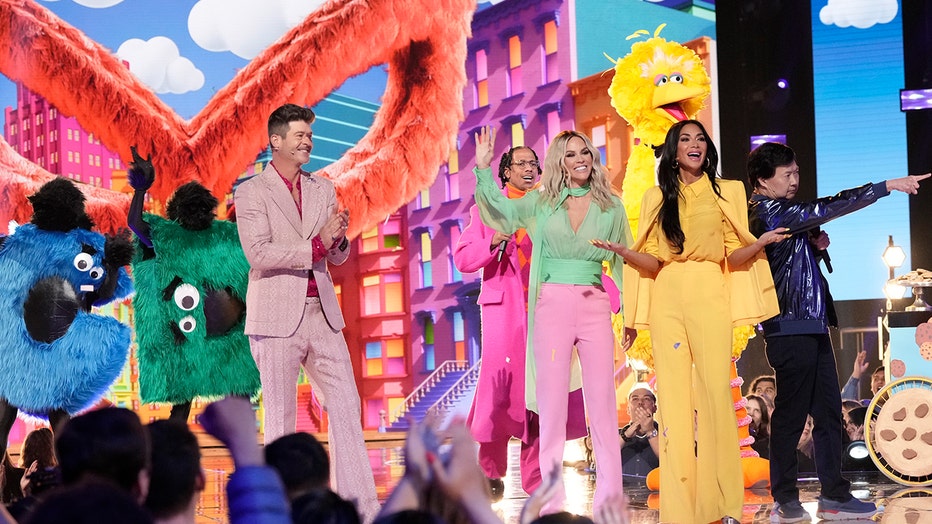 Robin Thicke, Nick Cannon, Nicole Scherzinger, Nick Cannon along with characters from Sesame Street in the "Sesame Street Night" episode of THE MASKED SINGER airing Wednesday, March 15 (8:00-9:01 PM ET/PT) on FOX. CR: Michael Becker/FOX ©2023 FOX Med
"This season we get to have a little edu-tainment," host Nick Cannon said, adding, "Hopefully we can learn some things. We can learn how to cooperate, sing together, learn the alphabet." 
RELATED: 'The Masked Singer': Season 9 contestant Wolf howls his way home
During the show, play along with the panelists and muppets to determine which celebrities are hiding behind their masks.
"Elmo will pretend to be a detective and look at all the clues very carefully," Elmo shared.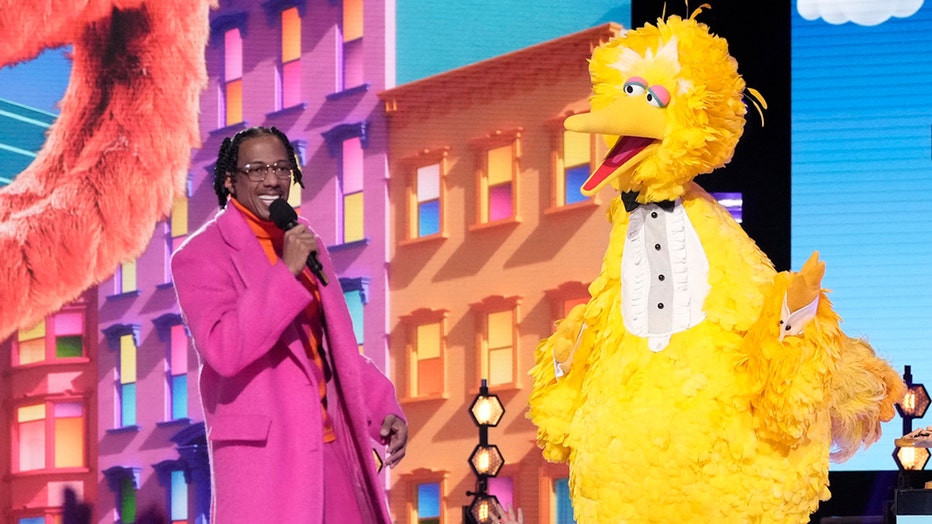 Host Nick Cannon and Big Bird in the "Sesame Street Night" episode on FOX. (Credit: Michael Becker/FOX ©2023 FOX Media LLC)
Grammy Award-winning singer and entertainer Jennifer Nettles will also join the panelists as three celebrities sing their way through the competition. Nettles is also currently hosting FOX's dating reality series "Farmer Wants a Wife."
"I think 'Sesame Street and 'The Masked Singer' are a perfect combination," panelist Ken Jeong added.
Don't forget to catch Elmo and all of his friends Wednesday, March 15 8 p.m. ET on FOX.
This station is owned by FOX Corporation.