The oldest living veteran meets President Obama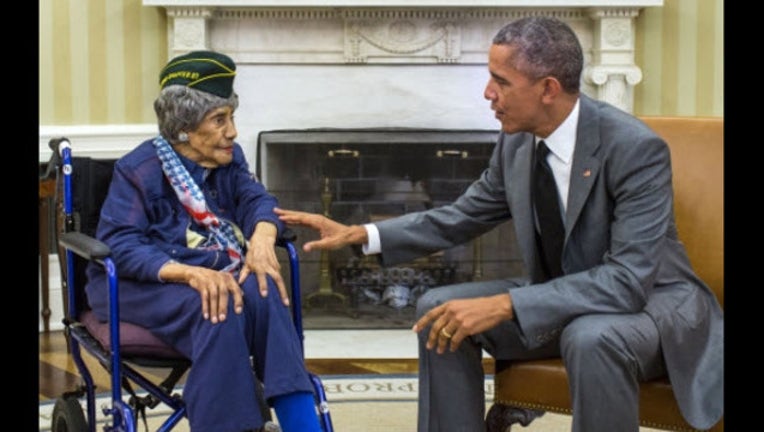 article
WASHINGTON D.C. (KTVU) -- The nation's oldest living veteran was invited to the Oval Office to meet the President on Monday afternoon. 
110-year-old Emma Didlake was 38-years-old when she signed up for the Women's Auxiliary Corp (WAC) in 1943.
She served as an Army private and driver during World War II and earned the Women's Army Corps Service Medal, American Campaign Medal, and World War II Victory Medal.
After she was discharged, she moved with her family to Detroit where she joined the local NAACP chapter, eventually marching with Dr. Martin Luther King, Jr. in Detroit in 1963.
A trailblazer for women and African Americans, Didlake received a lifetime achievement award from the chapter two years ago.