Tickets to State of the Union printed with typo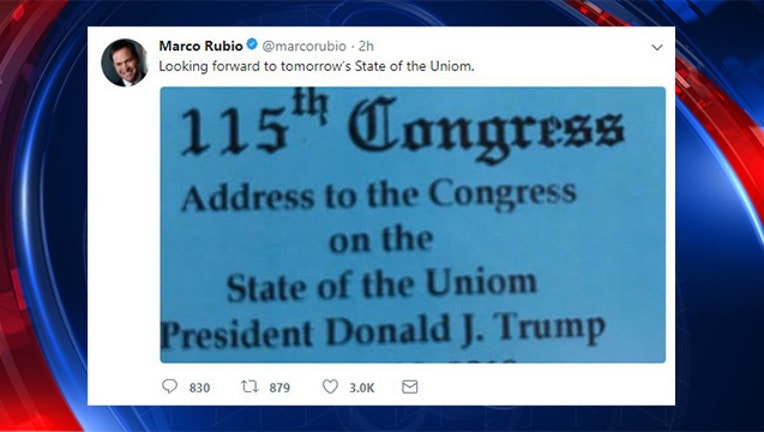 article
(FOX 46 WJZY) - The State of the Uniom was trending on Twitter Monday afternoon. Read that again: State of the Uniom.
The U.S. House of Representatives apparently sent out tickets to President Donald Trump's first State of the Union address, scheduled for Tuesday, Jan. 30, with the word  "Union" spelled incorrectly. Photos of the tickets were quickly spread across Twitter. 
Florida Senator Marco Rubio posted a photo of his ticket, saying: "Looking forward to tomorrow's State of the Uniom." 
U.S. Representative Raja Krishnamoorthi also tweeted a photo of his ticket, joking about getting his ticket from a scalper. 
An official with the House Sergeant at Arms confirmed there was a misprint, Fox News learned.
"A correction has been made and our office is redistributing the tickets," the official said.