Titan submersible: Coast Guard recovers remaining debris, evidence of vessel
The U.S. Coast Guard has recovered the remaining evidence of OceanGate's Titan submersible that killed five people this year. 
On June 18, the submersible was making its third voyage to the Titanic but was reported overdue about 435 miles south of St. John's, Newfoundland. 
Debris from the Titan, which is believed to have imploded that day as it made its descent, was located roughly 1,600 feet (488 meters) from the Titanic on the ocean floor days later.
The five people killed on the vessel were OceanGate CEO Stockton Rush, British businessman Hamish Harding, father-and-son Shahzada and Suleman Dawood, who are members of one of Pakistan's most prominent families, and Paul-Henry Nargeolet, a former French navy officer who is considered a Titanic expert.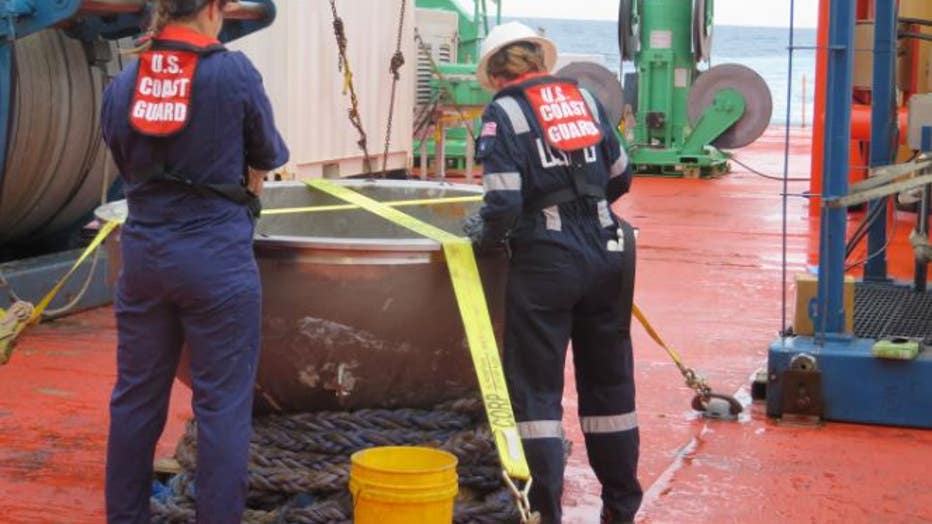 Marine safety engineers with the Coast Guard's Marine Board of Investigation (MBI) recovered and transferred remaining Titan submersible debris and evidence from the North Atlantic Ocean seafloor. (United States Coast Guard)
The Coast Guard announced on Tuesday its Marine Board of Investigation recovered and transferred remaining debris and evidence from the North Atlantic Ocean seafloor last week. 
>> OceanGate, company behind missing Titanic tourist sub, once subject of lawsuit over safety complaints
According to the Coast Guard, recovered evidence was successfully transferred to a U.S. port for cataloging and analysis. Additional presumed human remains were carefully recovered from within Titan's debris and transported for analysis by U.S. medical professionals.
OceanGate, an Everett-based company, has suspended all exploration and commercial operations following the implosion. 
The Associated Press and FOX News Digital contributed to this report.