'Toy Story' and 'Frozen' sequels in the works, Disney CEO reveals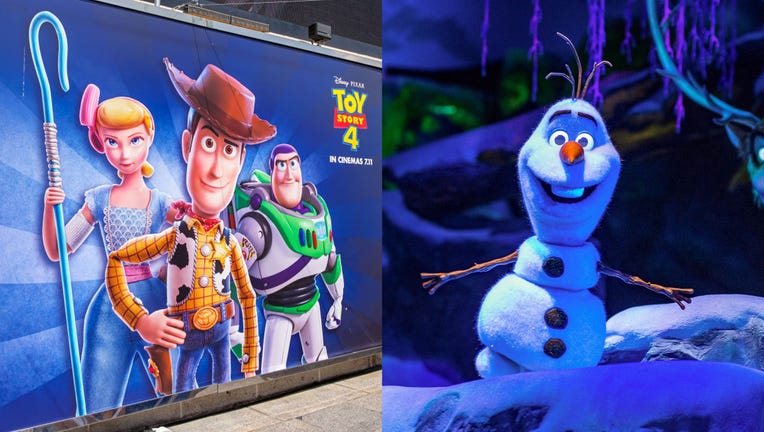 article
Disney is expanding its animated movie category with new films from some favorite franchises.
Disney CEO Bob Iger announced on an earnings call Wednesday that "Toy Story," "Frozen" and "Zootopia" have sequels in the works.
"Today, I'm so pleased to announce that we have sequels in the works from our animation studios to some of our most popular franchises, 'Toy Story,' 'Frozen' and 'Zootopia,'" Iger said.
"We'll have more to share about these productions soon, but this is a great example of how we're leaning into our unrivaled brands and franchises."
TOM HANKS, TIM ALLEN TEARED UP WHILE RECORDING VOICES FOR 'TOY STORY 4'
The new installment in the "Toy Story" series comes after four films starring Tom Hanks and Tim Allen, and with Disney recently replacing Allen with Chris Evans in the "Lightyear" spin-off.
Hanks and Allen have worked together on four "Toy Story" movies starting with 1995's "Toy Story" and the sequels, "Toy Story 2" (1999), "Toy Story 3" (2010) and "Toy Story 4" (2019).
KEANU REEVES WOWED CHRIS EVANS WITH 'TOY STORY 4' BEHIND-THE-SCENES VOICE RECORDING SESSION
"Frozen" was released in 2013 and "Frozen II" in 2019. "Zootopia" was released in 2016, and a Disney+ series of short episodes, "Zootopia+", was released last year.
Kristen Bell, who stars in "Frozen" as the voice of Anna, has been outspoken on her desire for a third film.
"I would like to officially announce, with zero authority, 'Frozen 3,'" she said on "The Tonight Show with Jimmy Fallon" in June. "Please bear in mind I did say, 'zero authority,' because I can't [actually announce it]. I can't do that — I'm not in charge. But there could be something in the works and something maybe happening, maybe."
The Walt Disney Company also announced on Wednesday that it is trimming its payroll by some 7,000 employees.
CLICK HERE TO SIGN UP FOR THE ENTERTAINMENT NEWSLETTER
In November, Iger returned to his CEO position of the company, replacing Bob Chapek. That same month, Iger announced that Kareem Daniel, the head of media and entertainment, would be leaving the company.
Iger was Disney's public face for 15 years as chief executive before handing the job off to Chapek in 2020.