Transit system reserves one seat on every bus in honor of Rosa Parks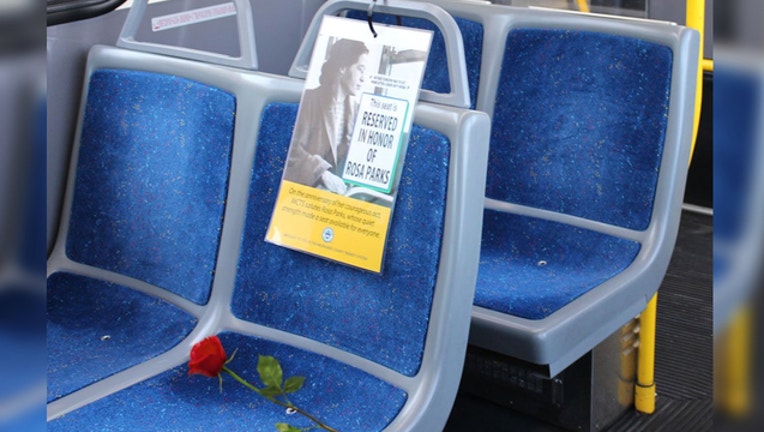 article
MILWAUKEE, Wisconsin (Fox 32 News) - Bus riders in Milwaukee this weekend found that one seat on every bus was reserved in honor of Rosa Parks.
In Montgomery, Alabama, in 1955, Parks was arrested for refusing to give up her seat to a white man. Her act of civil disobedience eventually led to a Supreme Court ruling that outlawed segregation on public transit.
The seats were each marked with a sign and a single rose.