Tree crashes on Oakland apartment building; 5 families had to flee
OAKLAND, Calif. - Five families living in an Oakland apartment had to flee after a giant eucalyptus tree crashed into their building Wednesday night during the heavy rains. 
Victoria James was in the kitchen on Lynde Street. And her kids were in their rooms when the apartment just shook.
"I thought it was an earthquake really," James said. "Everything just rattled and, and then it went black."
She said her ceilings are busted open and there's a big hole in her bedroom. Her children range in age from 6 to 16. 
MORE: Toddler, teen driver, others killed across Northern California during deadly storm
The Housing Authority is paying for hotel rooms for her and four other families who lived in that building.
Across the East Bay, there was other damage as well.
Cars were submerged near freeway underpasses. 
The Piedmont fire chief said several trees came down and there are still concerns about mudslides and wind taking down other trees.
And in Fremont, part of Niles Canyon Road is still closed after flooding damaged the guardrails and caused landslides.
IF YOU'RE INTERESTED: To help the James family, please click here.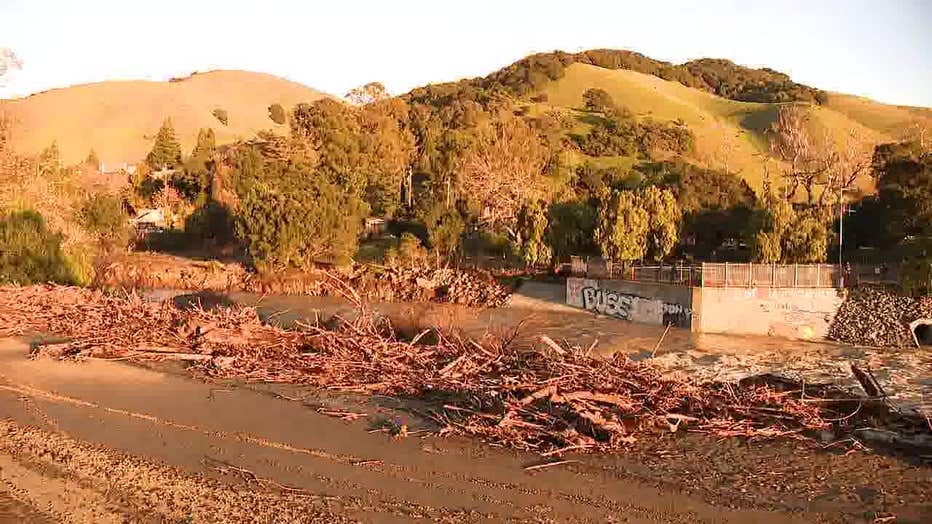 Niles Canyon Road in Fremont is closed because of mudslides. Jan. 3, 2023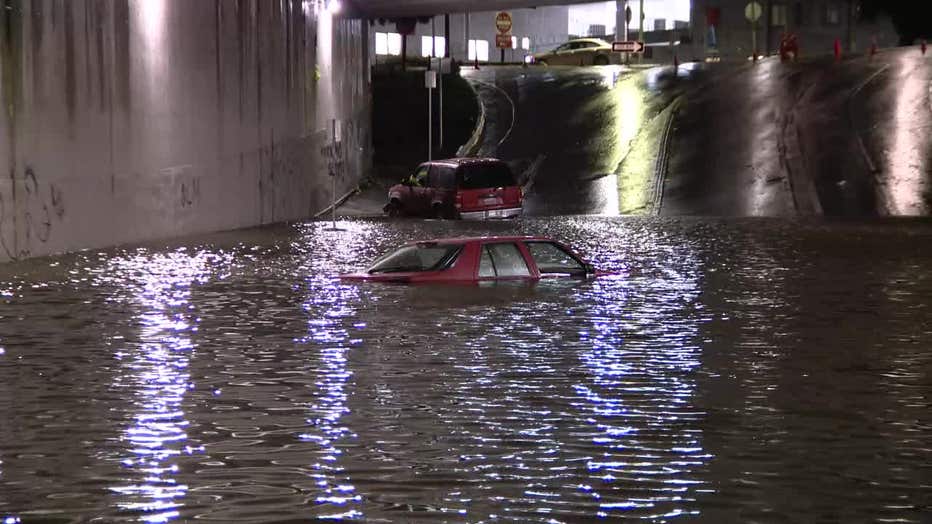 A car is submerged under an overpass in Oakland. Jan. 4, 2023