Trump on Russian meddling: 'Nobody really knows for sure'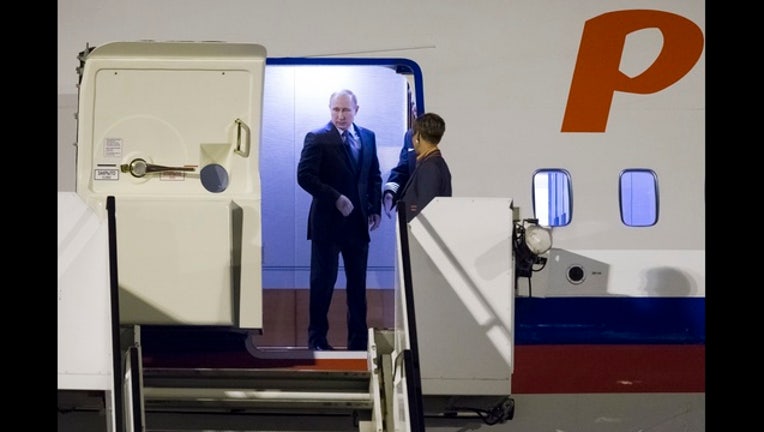 article
WARSAW, Poland (AP) - Ahead of a crucial meeting with Russian President Vladimir Putin, President Donald Trump stopped short Thursday of condemning Moscow for meddling in the U.S. presidential election - and refused to say if he would raise the issue when the leaders go behind closed doors.
Yet in a speech to a friendly crowd of thousands who chanted his name in downtown Warsaw, Trump sought to demonstrate that he wasn't overlooking Russian behavior that has sparked global concern, especially from Poland and other eastern and central European nations.
"We urge Russia to cease its destabilizing activities in Ukraine and elsewhere, and its support for hostile regimes, including Syria and Iran, and to join the community of responsible nations in our fight against common enemies and in defense of civilization itself," he said from Krasinski Square.
Trump then flew to Hamburg, Germany, where more than 100,000 protesters were expected to flood the city to stage massive protests against the Group of 20 summit. On the eve of the two-day meeting, German police used water cannons and pepper spray to disperse protesters in Hamburg after being attacked with bottles and stones by some marchers.
Trump's critique of Russia did not appear to extend to its actions during last year's presidential campaign. Multiple U.S. intelligence agencies have concluded that Russia meddled in the election to benefit Trump, who has refused to embrace the finding wholeheartedly.