Turkey Leg Hut sued by US Foods for $1.3 Million grocery bill
HOUSTON - Popular Houston restaurant Turkey Leg Hut is apparently being sued by US Foods for more than $1 million.
The food place has rapidly grown in popularity over the years due to multiple, viral posts on TikTok. It's located on Almeda Road and constantly has lines wrapped around the building.
A lawsuit from US Foods against Turkey Leg Hut was filed on Dec. 2, 2022. It mentions an alleged unpaid total balance of $1,288,583.12 in unpaid invoices for non-PACA food and food-related products and services accrued pursuant to the contract between US Foods and Turkey Leg Hut, exclusive of interest, costs, and fees.
RELATED: Dress code implemented at Turkey Leg Hut
Turkey Leg Hut also agreed to pay interest in the amount of 1.5% per month on any payment past due until collected, according to the lawsuit. The document also states the restaurant agreed to pay all costs, expenses, and fees, including attorneys' fees, which may be incurred by US Foods in enforcing or protecting its rights under the US Foods and Turkey Leg Hut contract. These costs are not included in the total unpaid balance of nearly $1.3 million.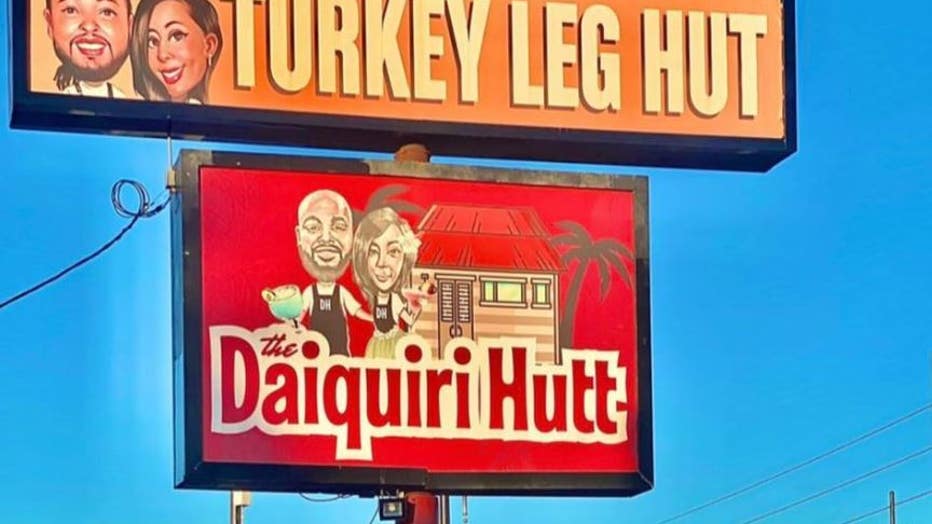 Courtesy of Turkey Leg Hut Facebook
"I'm really surprised that they are in this situation considering they're a pretty busy, high-volume restaurant," said Fred Gordon from Gordon Restaurant Consulting. "Obviously, there was an agreement signed with the restaurant and the actual distributor. I don't know the net terms associated with the agreement, but it will make it difficult for him to outsource any other vendor in the city."
US Food started supplying Turkey Leg Hut with goods and services beginning in September 2020.
According to the lawsuit, on Sept. 15, 2022, US Foods sent a letter to Turkey Leg containing a demand for payment in full of all amounts due. However, Turkey Leg did not respond or object to US Foods demand letter, nor has it made any payments of the outstanding invoices.
Customers we met outside the restaurant Thursday were hearing about the lawsuit for the first time.
"That's a lot [of money]," said one customer visiting from Atlanta. "I'm not saying it's a false claim, but it is far-fetched."
SUGGESTED: Mattress Mack bets $2 million on Dallas Cowboys to beat San Francisco 49ers
"I really hope they get it figured out," said another customer visiting from Cleveland. "It's a really good business from the short stay I had. The food is really good. Seems like they're making good money. I hope they do their due diligence."
Lynn Price, a co-owner of Turkey Leg Hut responded to our story with a now-deleted Instagram post.
The caption of Price's post read, "If you're going to tell the story, tell the whole story.. understand this comes from a PR lady that's hurt and also ex employees that are really hurt because of not being a part of the brand .. understand check the track record and we have paid taxes etc on time 100k a month and pay roll 85k a week and never missed a beat," Price said. "@us_foods owed us money for advertising etc on trucks IG and all .. it's always 3 sides to a story .. and there side ain't the truth.. why would a company let a bill get that high, cause they did not at all."
Co-owner Nakia Price is mentioned in the lawsuit as well.
MORE: Third Ward residents sue Turkey Leg Hut, claim restaurant is a public health risk
A spokesperson from US Foods told us, "We sincerely appreciate you reaching out but as a general matter, we do not comment on active litigation."
This isn't the first Turkey Leg Hut was sued. Third Ward residents sued the restaurant back in 2019 claiming the restaurant was a public health risk.