Turkey visits South San Francisco police station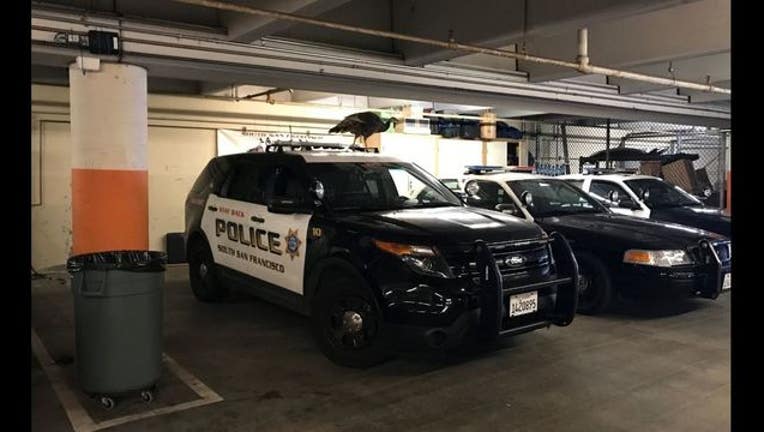 article
SOUTH SAN FRANCISCO (BCN) - An unusual visitor paid a visit to South San Francisco police this morning: a wayward turkey.
The turkey showed up in the police station garage, according to Twitter and Facebook posts by the Police Department displaying a photo of the errant bird perched atop a black and white police car.
"Aside from marking its territory on some of the vehicles, the turkey seems more interested in joining the K9 unit," reads the post on the department's Facebook page.
The Society for the Prevention of Cruelty to Animals has been notified "so the turkey will soon have proper care and environment," police said in the Facebook post.