2 major BART projects will make it cleaner and more reliable
OAKLAND, Calif. - Though BART is struggling to regain riders, it knows it must improve the system to win them back. Two major projects will make key stations easier to deal with and trains less likely to lose power.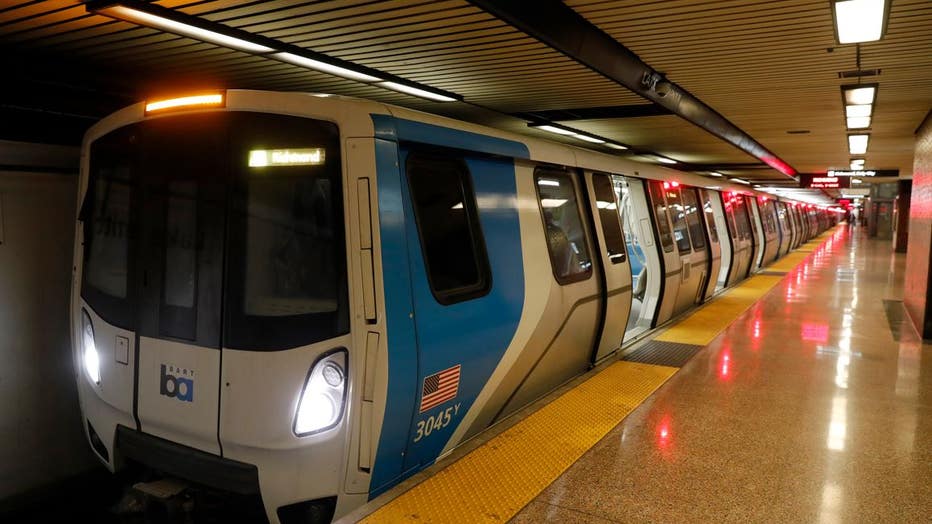 OAKLAND, CA - JANUARY 13: A newer BART train is seen at the Lake Merritt station in Oakland, Calif., on Wednesday, Jan. 13, 2021. The ambassadors are unarmed civilian employees of the police department who help keep riders safe aboard trains. (Jane T
The two BART improvement projects are well underway. First, the 40-year-old escalators are being removed and replaced. 
"This is like over $100 million investment for 41 escalators; just hard cost," said BART Escalator Construction Chief Zach Amare.
Another $64 million will be spent on sophisticated canopies to protect the escalators from the weather. 
"The new ones going in are a much higher quality and caliber, more high-tech," said BART Quality Inspector Anitra Bryant. Before they break, they'll tell you they need to be fixed and that will save a lot of downtime.
State-of-the-art, custom-made, and required to be at least 96% reliable, they were designed to avoid deficiencies BART learned from the old ones.
"Concentrated over four stations; Embarcadero, Montgomery, Powell and Civic Center stations," said Amare.
READ ALSO: San Francisco Muni faces 'fiscal cliff'
The escalators are also designed to better protect them against such behaviors as public urination and defecation. 
"They have done their best to mitigate the impact of those human inner instances in that," said Bryant.
Nine are already installed or under construction with 41 in operation in four years. 
"That's the number one thing people look for when they come to BART. They want the escalators running," said Bryant.
The second project will deal with failing old cables that power up the third rail. 
"These are 40-plus years old. They are reaching beyond service life in many cases already," said BART Assistant Chief Engineer Myhe San.
RELATED: BART faces a financial fiasco, ridership still 60% of pre-pandemic levels 
"We are kind of running with the time have to replace them. Otherwise, they're gonna be failing like they have been failing in some of the systems, some of the lines," said BART Cable Construction Engineer Mahendra Goutam
The new cables are advanced high-technology cables. 
"Different materials and composed in different ways as well," said San.
Insulation falling away from the old aluminum cables caused infamous short-outs making BART less reliable. The old cables had to be in sealed conduits, cooled with liquid nitrogen; hugely expensive.
The new, beefier sophisticated copper cables need no cooling or conduits which reduces installation expenses and slashes maintenance costs by 80 percent.
"We've got to be on time, we've got to be clean, we've got to be safe. There's no two ways about that," said BART General Manager Robert Powers.