BART faces a financial fiasco, ridership still 60% of pre-pandemic levels
OAKLAND, Calif. - Of all Bay Area mass transit, BART faces the highest hurdles to get back to the record average ridership of pre-pandemic days. With federal funds run out to assist transit, many of Bay Area transit agencies face falling off a financial cliff.
BART officials on Tuesday said the pandemic changed 50 years of planning progress. 
"Historically BART, that's what we did. We moved people from their residence to their job locations, whether it's Oakland, San Francisco, or San Jose. That's fundamentally changed," said Bob Powers, BART General Manager.
Since the pandemic, remote work and the possibility of a four-day work week will have meant less people rely on BART to get to work. 
BART officials said they are working to reinvent themselves. To do this, BART said they will pay close attention to weekend ridership. 
"We need to partner with those communities to market those destinations and the opportunities there," Powers said.
Powers said they are pulling inspiration from foreign countries like Japan. Japan makes public transit stations destinations themselves.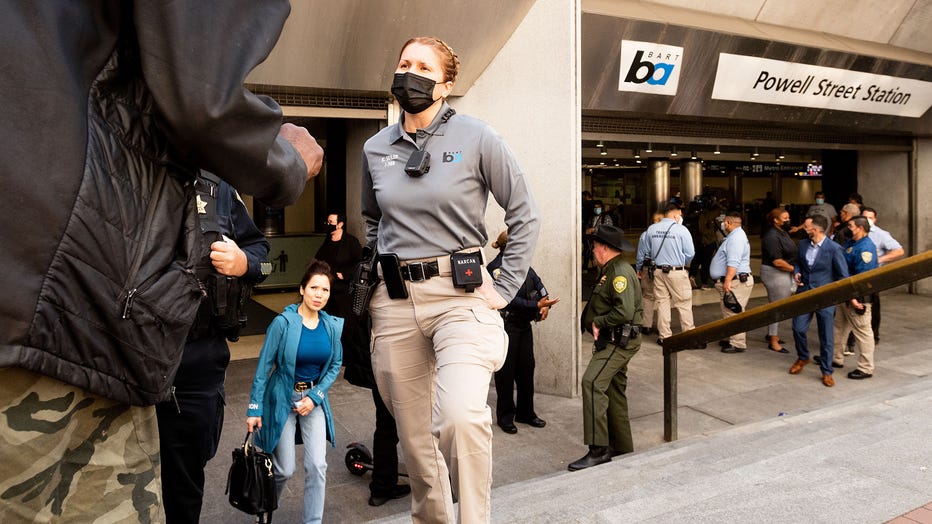 SEE ALSO: BART agrees to pay $9.15 million settlement to man dragged by train and injured
Experts say to make BART successful in a post pandemic worlds, it must be safe, clean and on-time. 
"If we're to be complimentary to remote work and four-day work weeks, when folks are taking BART, whether its during the week or on the weekend, that's what we've got to do. It's got to be a pleasurable experience," Powers said.