U.S. judge blocks Trump administration policy requiring asylum seekers to wait in Mexico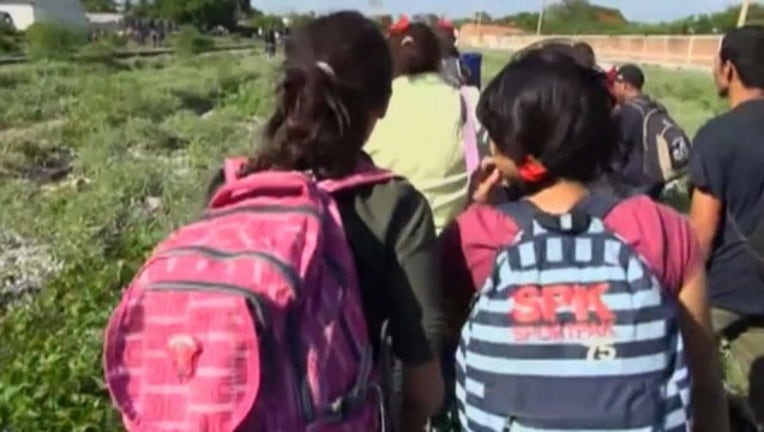 article
SAN FRANCISCO (BCN) - A federal judge in San Francisco on Monday temporarily blocked a policy by the administration of President Donald Trump that forced asylum seekers at the southern border to return to Mexico while they pursue their asylum claims. 
U.S. District Judge Richard Seeborg said the policy, begun in January, was not authorized by the federal Immigration and Nationalization Act.
He issued a nationwide preliminary injunction in a lawsuit filed in February by 11 asylum seekers from El Salvador, Guatemala and Honduras and six immigration advocacy and legal services groups.
Seeborg said the injunction will go into effect at 5 p.m. on Friday, to give the government time for a possible appeal. Justice Department and Homeland Security Department spokespersons had no immediate comment.
The policy, known as the Migrant Protection Protocols, was announced by outgoing Homeland Security Secretary Kirstjen Nielsen on Dec. 20 and began to be implemented on Jan. 28. 
American Civil Liberties Union attorney Judy Rabinovitz said in a statement, "The court strongly rejected the Trump administration's unprecedented and illegal policy of forcing asylum seekers to return to Mexico without hearing their claims.
"Try as it may, the Trump administration cannot simply ignore our laws in order to accomplish its goal of preventing people from seeking asylum in the United States," she said. 
Rabinovitz argued on behalf of the plaintiffs at a hearing before Seeborg last month.
In announcing the policy, the Homeland Security Department said it was relying on a section of the immigration law that allows it to return an undocumented immigrant to a "foreign territory contiguous to the United States" while awaiting a deportation proceeding.
But Seeborg said that provision doesn't apply to asylum seekers, who are covered under a different section of the law. 
"Plaintiffs have made a strong showing that they are likely to succeed on the merits with respect to their claim that the MPP lacks a legal basis for applying the contiguous territory return provision in this 
context," Seeborg wrote.
Seeborg said the policy also appeared to violate the nation's legal obligation to make sure the asylum applicants would not be in danger while waiting in Mexico. 
"The individual plaintiffs present uncontested evidence that they fled their homes in El Salvador, Guatemala, and Honduras to escape extreme violence, including rape and death threats," Seeborg wrote. 
"Plaintiffs contend they have continued to experience physical and verbal assaults, and live in fear of future violence, in Mexico," the judge said.
Unless it is successfully appealed, the preliminary injunction will remain in effect until there is a full trial on whether a permanent injunction should be granted.