Uber testing monthly subscription pass for rides, food delivery, bikes and scooters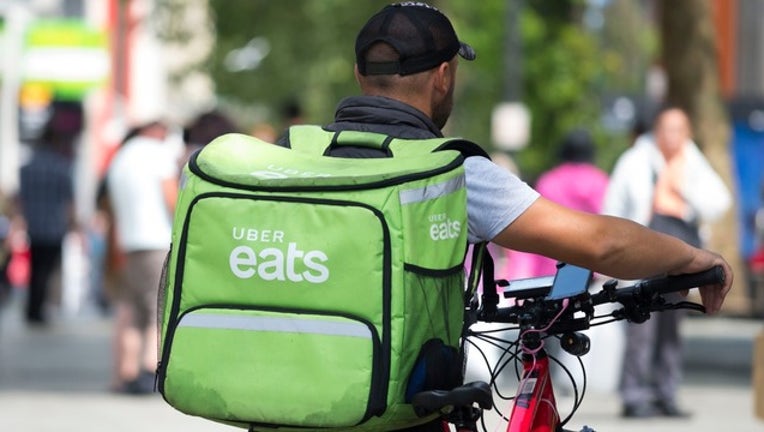 San Jose, Calif. (KTVU) - Uber is testing a monthly subscription pass that combines four of its services under a $24.99 monthly price in San Francisco and Chicago, according to a news report published Monday by Techcrunch. The pass puts a price ceiling on every ride, free food delivery via Uber Eats, and free access to its JUMP bikes and electric scooters. 
The pass essentially adds food delivery through Uber Eats to the Uber Pass, which is available in select cities for $14.99 a month, and offers price protection (i.e. no surge pricing). In cities where Uber operates a network of JUMP bikes and scooters, you get 30-minutes of access to Jump's fleet bikes and scooters per day for an additional $10. 
Jump is currently operational in 19 cities in the US, though it doesn't operate e-bikes and scooters in all of them. Jump also operates in some cities in Europe and Canada. Uber had acquired Jump for $100 million in 2018.
Uber did not respond to our request for comment at the time of filing. "From meals to wheels and everything in between, we're always looking for ways to make Uber the go-to option for your everyday needs," Uber told TechCrunch in a statement. 
It remains to be seen if this subscription pass is extended to more cities. The all-in-one pass sounds like a formidable deal that would hand Uber a major competitive advantage over Lyft, which offers a fixed price on rides under an All-Access plan. 
Earlier this month, Uber announced that it is testing Comfort Rides, which offers a minimum amount of legroom in cars, and an option to set preferences for temperature and conversation for a 20% to 40% price premium.