Ubisoft announces new subscription service Uplay+ at $14.99 per month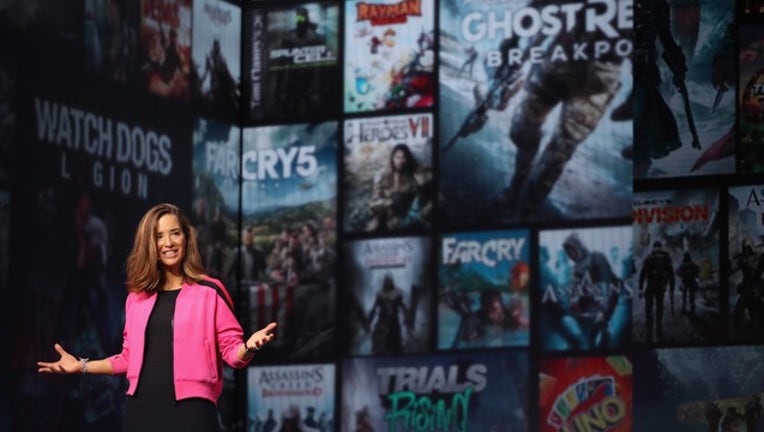 San Jose, Calif. (KTVU) - While E3 2019 officially kicks off on June 11, video publishers have pre-loaded the conference with new titles, trailers, and services. One of the big industry trends this year seems to be the pivot to a subscription model, with many publishers offering an all-you-can-eat buffet of games. 
Ubisoft is the newest publisher to join the bandwagon – at a press conference on Monday, it announced its new subscription service - Uplay+, offering a catalog of more than a 100 games for the PC for $14.99/month. 
The subscription service will bundle Ubisoft's catalog of 100+ games, including downloadable content, and offer beta and early access to upcoming and classic titles. Ubisoft's upcoming games include Watch Dogs: Legion, Tom Clancy's Ghost Recon Breakpoint, Rainbow Six Quarantine, Gods & Monsters and more. The catalog will also serve up Ubisoft's classic and reknowned franchises including Heroes of Might and Magic, Far Cry, Prince of Persia, Tom Clancy's Splinter Cell, Beyond Good & Evil and more. 
Uplay+ will compete with Microsoft's Xbox Game Pass ($9.99/month), EA's Origin Access for PC ($4.99/month or $29.99/year), and Apple Arcade, coming this fall. 
The subscription service will also be available on Google's upcoming streaming platform - Stadia, in 2020, though it is unclear whether users will have to pay for Stadia separately to access its features. 
While the service will officially launch on September 3, 2019, Ubisoft is providing a free trial of the service from September 3 to September 30 for users who sign up to the service between June 10 to August 15.