Fire at People's Park leads police to discover violent assault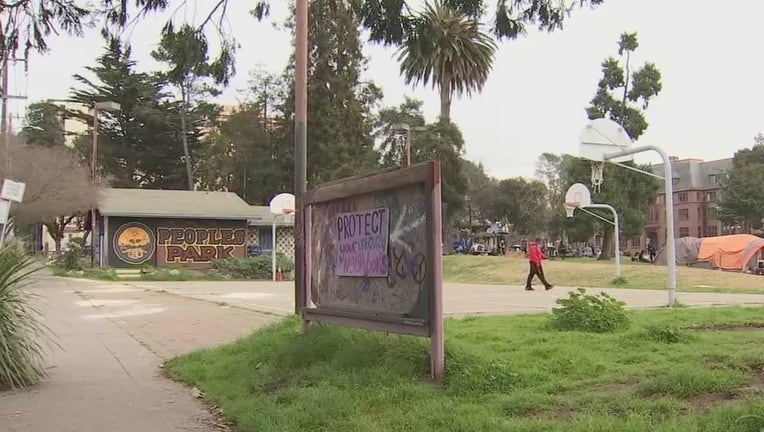 article
BERKELEY, Calif. - Cal police said they are investigating a fire and violent assault in Berkeley Tuesday morning.
Police said they received reports of a fire at People's Park around 7:03 a.m. and when they arrived they discovered an aggravated assault had also occurred.
As they asked the public to evacuate the area due to the fire, they found a victim who had been assaulted, officials said. The victim was taken to the hospital.
Police did not say what kind of weapon was used in the attack.
ALSO: Man convicted of killing UC Berkeley student to reveal motive
The suspect, last seen walking south on foot, was a 6-foot tall Black man wearing a gray t-shirt and light blue jeans, according to authorities.
The fire was contained around 7:45 a.m. they said.
It's unclear whether the fire and the assault were connected.