UC regent resigns amid criticism over offensive remark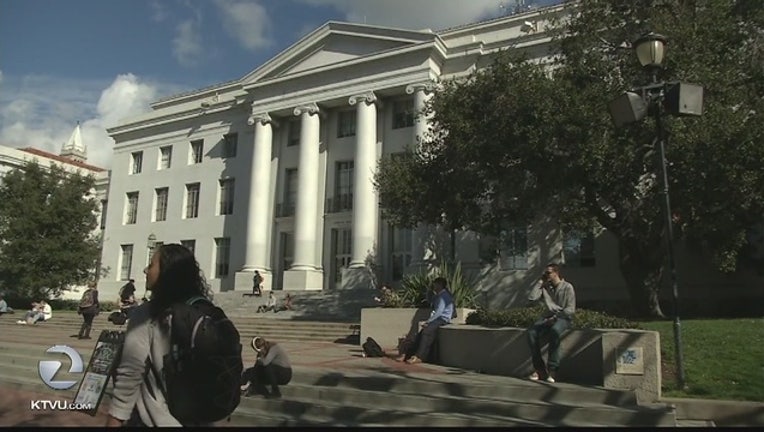 article
SAN FRANCISCO (AP) -- A University of California regent who was caught on tape last year asking an employee if he could hold her breasts has decided to resign amid growing calls that he step down.
 
   Regent Norman J. Pattiz sent a letter dated Thursday to Regents Chair George Keiffer saying that after 16 years on the board he would retire in February. 
 
   His letter, which was first reported by the San Francisco Chronicle, did not mention the sexual harassment accusation.
 
   Keiffer responded in a letter that thanked Pattiz for announcing his retirement, adding that "after so many years you deserve a break."
 
   Pattiz is the founder of America's largest radio network, Westwood One, and CEO of Courtside Entertainment Group, which produces radio shows and podcasts. 
 
   The controversy became public in October 2016, when comedian Heather McDonald aired comments that Pattiz had made to her while taping a podcast commercial in May 2016 for a memory-foam bra.
 
   She flubbed some of her lines, and Pattiz asked, "Can I hold your breasts? Would that help?" and showed his hands, saying, "These are memory foam."
 
   Pattiz subsequently apologized for the remarks and said they were meant as a joke.
 
   The University of California promptly created new guidelines on sexual harassment for its governing board in response to outrage over Pattiz' behavior. Under that policy, all regents are now required to take the university's training program in sexual harassment prevention, as do employees at UC's 10 campuses.
 
   Students revived calls for his resignation in recent weeks as women across the country have spoken out about sexual misconduct by powerful men. Students protested at a November UC Regents meeting, demanding he be removed.
 
   Earlier this month, several regents including Lt. Gov. Gavin Newsom raised questions about whether the Board of Regents had dealt too lightly with Pattiz.