Unique San Francisco schools breakfast program reaches a milestone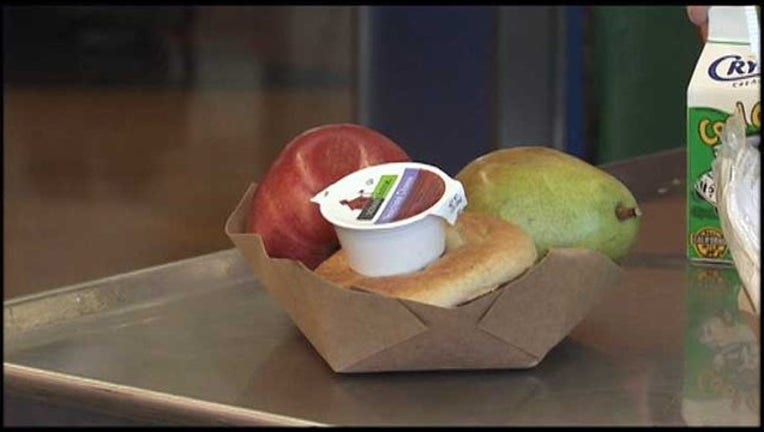 article
SAN FRANCISCO (KTVU) – Adapting to the lifestyles of many San Franciscans, school officials launched a breakfast in the classroom program this year aiming to give students a healthy start to their day.
Zetta Reicker, San Francisco Unified School District's director of student nutrition services, pumped her fist as she stood in front of the 1 millionth breakfast served since the program began at the start of the school year.
"Breakfast is the most important meal of the day," Reicker told KTVU. "Unfortunately, many of our students were not eating it every day."
The breakfast menu changes during the week but always includes low fat milk, fruits and a source of grains.
"It's not your old school food," she said. "It's well balanced."
The program has also removed the social drama of the cafeteria from the program by feeding students in their classrooms.
"Eating breakfast in the cafeteria can be very socially isolating," Reicker said. "It's also difficult for families to get out the door and arrive out school 30 minutes before the bell rings."
As for how the program has been received, Reicker said students fed a nutritious breakfast seem to perform better in the classroom.
"It (the reception) has been fantastic," she said. "It has required the partnership of the schools, teachers and students."