'We are hurting': US citizen kidnapped in Mexico; family speaks out
LOS ANGELES - A reward of up to $20,000 was announced by the FBI Thursday for information that helps authorities find a United States citizen believed to have been kidnapped from her home in Mexico.
Maria del Carmen Lopez, 63, is believed to have been kidnapped on Feb. 9 from her residence in Pueblo Nuevo, Colima, said Laura Eimiller of the FBI's Los Angeles office.
"The FBI is conducting this investigation jointly with law enforcement authorities in Mexico," Eimiller said in a statement.
SUGGESTED: US issues 'do not travel' warning for Mexico
Lopez, who has family in LA and in the Inland Empire, is a mother of seven with several grandchildren. Her family is eagerly waiting for an update on her whereabouts. 
"We are hurting for our mother and they are hurting for their grandmother," said her daughter Sonia Lopez. 
Her family says she was gardening in the home she keeps in the small Mexican town of Pueblo Nuevo when she was kidnapped. 
"A van did pull in all the way into the driveway where was in front of the house watering her plants and two individuals came out hoods, and there was an exchange of words and they heard her saying she would not go into the van, she was not going to leave with them and the witness said they don't know if she was pushed down but two of the men picked her up and then another one came out of the van and helped pull her into the van, cover her mouth and then drove away," her daughter explained.  
The family said they got a call from the kidnappers, demanding ransom and never heard from them again… that was 37 days ago. 
The FBI believes she doesn't have any connection with criminal activity. 
Lopez travels back and forth between the US and her retirement home in the state of Colima, one of six Mexican regions included in the Do Not Travel warning issued by the US government. 
Her family says she's lived there for years without issues and hopes someone comes forward. 
Lopez is Hispanic, 5 feet, 2 inches tall, weighs about 160 pounds and has blonde hair and brown eyes. She has "permanent/tattooed" eyeliner.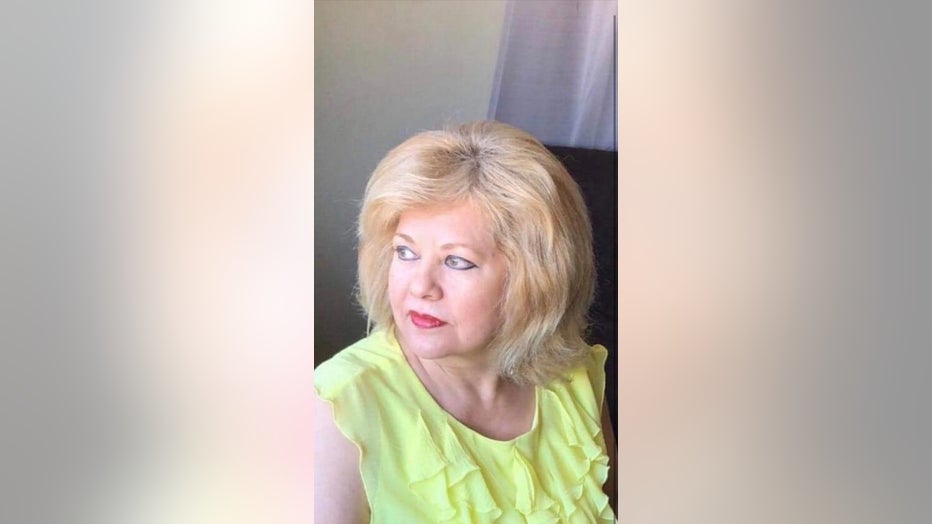 Maria del Carmen Lopez (FBI)
Anyone with information on her whereabouts was urged to contact their local FBI office or the nearest American Embassy or Consulate. In Los Angeles, the FBI can be reached at 310-477-6565. Tips may also be submitted online at tips.fbi.gov.