Vacaville police find toddler roaming streets in the predawn hours, reunite him with family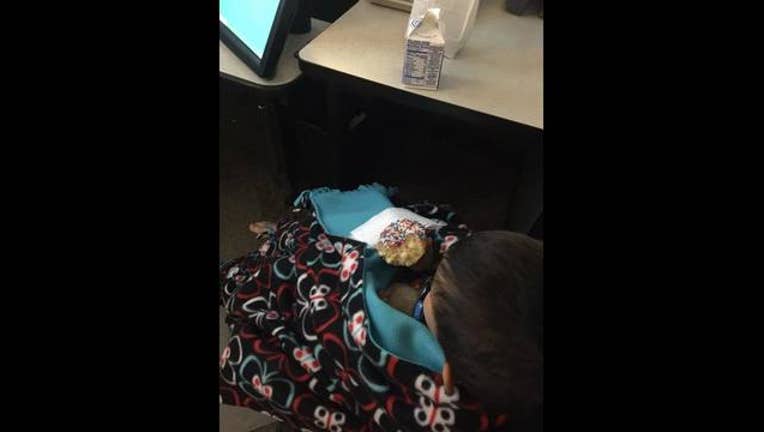 article
VACAVILLE, Calif. (KTVU) - A toddler's predawn escape from his home in Vacaville over the weekend ended with a happy reunion and a reminder from police to take special care locking up at night, especially if you have you little ones.
Officers say they came upon a little boy roaming around city streets by himself early Sunday morning.
It was around 4:45 a.m. when officers patrolling a neighborhood in the area of Newcastle Drive near Wimbledon Drive came across the boy.
Officers say the 3-year-old child would not say much and could not help them figure out where he came from.
Police promptly went door-to-door around the neighborhood looking for his family. They also turned to social media, posting photos of the boy on Facebook and asking the public for its help.
It did not take long for that call for help to be answered. 

An an updated message, the police department praised the community saying, "Vacaville you never cease to amaze us. In just minutes of this post you've helped us locate where our new friend belongs."
Police also wrote that the child's family was on the way and that it seems "the boy was able to make his way outside while everyone was sleeping."
Photos show him cozy and entertained with a donut in hand watching cartoons in the police department's dispatch center.
Police tell us the child's parents were terrified and very shocked when they learned the boy had managed to get out of the house.
The family told police he had never done anything like this before. 
Officers say it does not appear the boy had been wandering for long and the incident offered an opportunity to have a dialogue about something families may not think about much.
"A great reminder to us all to take extra precautions, especially when our kids get to the age they can manipulate locks and doors," Vacaville police said on Facebook.
"We're just glad this case had a happy ending," the police department added.