Video: Blue whales spotted in Monterey Bay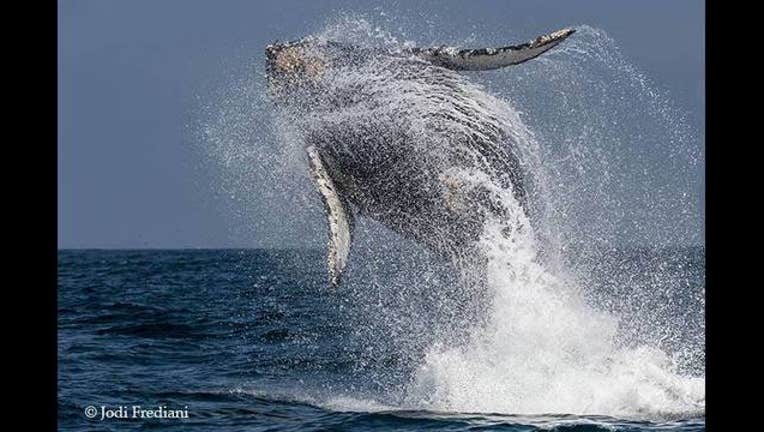 MONTEREY, Calif. (KTVU) - The planet's largest animal is gathering off the California coast in a splendid sight of elegance and grace. It's pretty remarkable.
Wednesday the team at Monterey Bay Whale Watch was treated to quite the show, so much that their video went "a bit longer" because they "couldn't get enough of these majestic blue whales." They saw 10 blue whales in total – eight within a mile of each other.
"Almost every one of them fluked up (showed their tale) while diving," the team said in a Facebook post.  
Mobile users click here to watch the blue whales
And then the very next day, on Thursday, they crew saw another 10 of the marine mammals that reach 300,000 pounds and extend 80 to 100 feet in length.
Gray whales and humpbacks are more common during peak season in the Monterey Bay area. For example, on the same day they saw 10 blue whales, the crew saw 25 humpback whales just during the 8 a.m. hour. 
So, if you can make it happen, get out to Monterey and see some blue whales while you can.