Video: Woman barks, howls at man playing loud music on San Francisco bus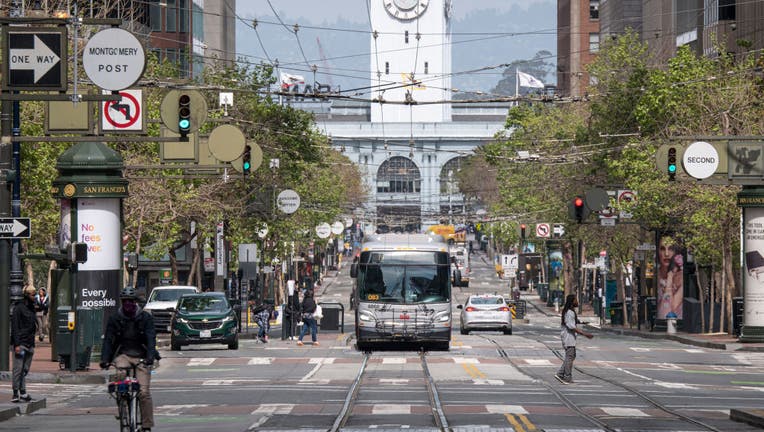 article
SAN FRANCISCO - A video of a woman barking at a man on a bus in San Francisco, allegedly because he was playing loud music, has gone viral.
Shared throughout different social media outlets, the video shows a young woman holding a conical hat, howling at a man sitting in the back of the bus. After he seemingly turns his music off, she continues to direct her screams in his direction.
Though the person who took the video is unknown, it has clearly struck a nerve with viewers and highlights the issue of noise in public spaces and whether it invades privacy.
"Get the f*** out of my ear bit**," he says.
"What are you going to do, beat me up?" she responds, continuing to yelp at him. "What's that, what are you doing that everyone else can hear."
Many have commented that they don't blame her for reacting that way, and that they are also annoyed by people playing music or talking on the phone in public places.
"The barking will continue until morale improves," responded one on X. 
"I'm on her side. People usually let society crumble around them and just take it in silence while others violate social trust and norms. But not her. She'll bark in your face until you behave like a civilized person and put in some headphones or turn the volume down so others don't have to hear that garbage," wrote another on X. "Bravo Asian wolf girl!"
Others said there might have been a better way to go about confronting the man.
Is this really "the way," asked someone on Reddit. "Lol I guess this lady had enough and decided to be a nuisance to the person who's music was the original nuisance but idk this reaction also seems like partial "melt down"/ "break down" hope lady is okay."
"I applaud the brother for showing major restraint," someone responded on Instagram. "Cuz Lawd knows I could NOT! Smh"