Vintage clothing store owner pleads no contest to illegal fur sales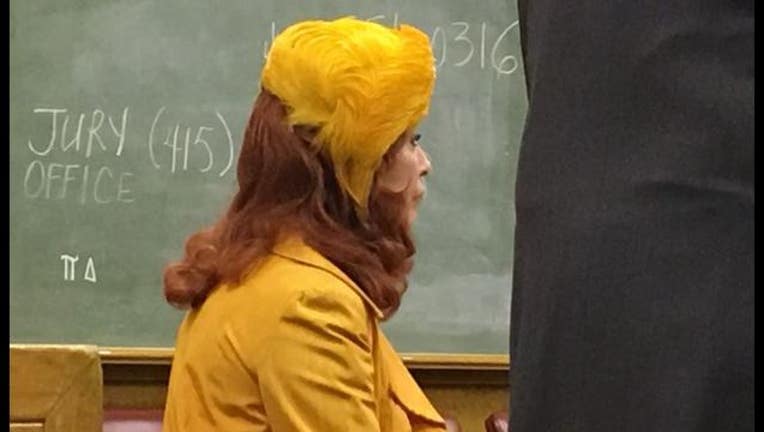 article
SAN FRANCISCO - The owner of a vintage clothing store in San Francisco's Haight-Ashbury neighborhood entered a no contest plea today to charges that she was offering the fur of endangered animals for sale.
Cicely Hansen, owner of Decades of Fashion at 1653 Haight St., pleaded no contest in San Francisco Superior Court to two counts of illegal possession for sale of an endangered species and was sentenced to three years of probation.
Hansen was initially charged in March with nine counts after state Department of Fish and Wildlife investigators seized 150 items in a raid of the store, which advertises items ranging from Victorian times to the 1980s.
The seized items included clothing and accessories containing skins and body parts from a jaguar, ocelot, snow leopard and endangered sea turtle, among others.
Despite her plea today, Hansen remained indignant about the allegations that she was knowingly selling illegal furs, saying she felt the district attorney had "slandered" her.  "It's not like I'm a poacher," she said.
She said she was unaware of a 2016 state law that made the sale of all endangered animal parts illegal. Previously, items from before 1973 were considered acceptable, Hansen said.
However, a "disgruntled former employee" had tipped off state officials that she had items in the store that violated the new law, some of which Hansen said were her own personal property and not intended for sale.
She described herself as an animal rights activist who rescues horses and who abhors modern furs that come from inhumane fur farms.
"I don't even eat meat," Hansen said."What I actually am is a fashion historian," she said. "I've owned most of those pieces for 50 to 60 years, and some of them are more than 100 years old."
Max Szabo, a spokesman for the district attorney's office, said Hansen had a chance to fight the charges in court but had chosen to plead no contest.
He said it is important that people responsible for selling endangered species furs and parts be held accountable.
"These creatures don't have a second chance, and once they're gone, they're gone," he said.