Virginia police chief retires after criticism over Charlottesville rally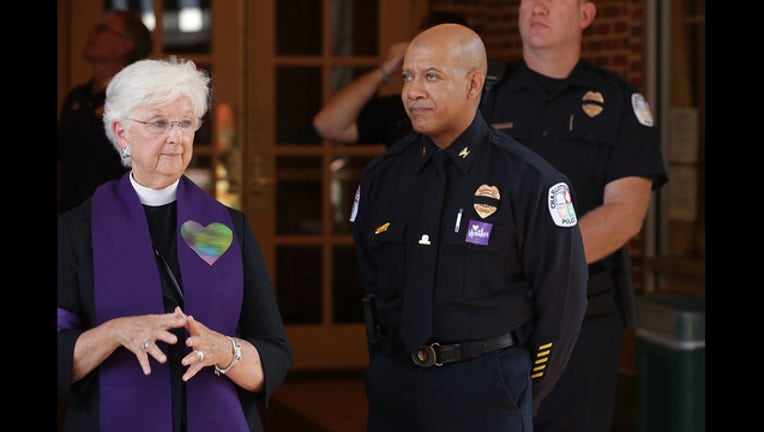 article
CHARLOTTESVILLE, Va. (AP) -- Charlottesville's police chief, who oversaw the department's widely criticized response to a violent white nationalist rally this summer, abruptly retired Monday, the city said. 
In a brief statement, the city did not give a reason for Chief Al Thomas' departure. 
Earlier this month, a former federal prosecutor released a report that was sharply critical of Thomas' "slow-footed response" as the violence began to escalate on Aug. 12, the day of the "Unite the Right" rally that drew hundreds of white nationalists from across the county. 
A woman was killed that day when a car plowed into a crowd of people after the white nationalist rally.
The report also said Thomas deleted relevant text messages and made officers fearful of retaliation for speaking with investigators. 
Kevin Martingayle, an attorney for Thomas, has said the chief disputes that he deleted text messages. Martingayle didn't immediately return a message from The Associated Press seeking comment. 
City Manager Maurice Jones called Thomas "a man of integrity who has provided critical leadership for our department since his arrival."
"We wish him all the best in his future endeavors," he said. 
The city's statement said Deputy Police Chief Gary Pleasants will guide the department until an interim chief is formally appointed within the next week. 
A veteran of the Air Force, Thomas was appointed police chief in April 2016 and began his service the following month, according to the statement.