Volunteers shave their heads to support childhood cancer fight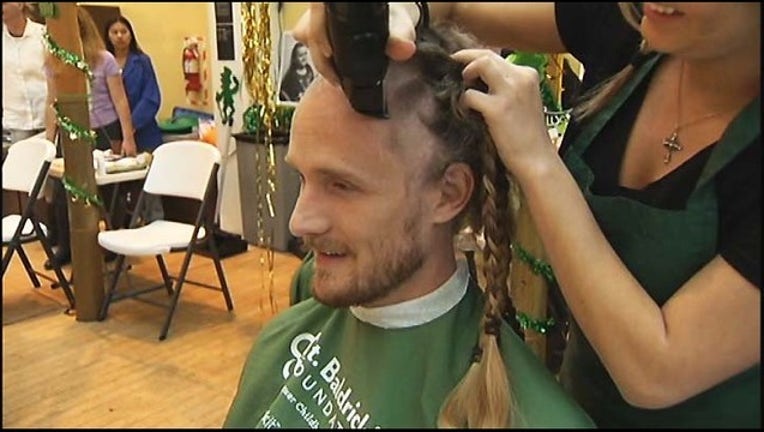 article
OAKLAND, Calif. (KTVU) – Dozens of volunteers shed their hair Friday in the hopes that the money they raised will help cure childhood cancers.
It was UCSF Benioff Children's Hospital Oakland 8th annual St. Baldrick's Foundation signature head-shaving event and the participant range in age from school children to retirees.
"I can't say how proud I am," said fundraiser Ty Weichhart. "I mean our class is 4th graders and for some of them this is the fourth year they've done it. It's just awesome to be that age and have that level of commitment to do something."
Officials said 200 participants have registered to shave their heads to support the event's 2015 goal of raising $250,000 to conquer childhood cancers.
Over the years, Shave-a-thon participants have cumulatively raised $1.3 million for the St. Baldrick's Foundation, the largest non-government funder of childhood cancer grants worldwide.
The event will continue on Saturday when members of the Oakland police and fire departments will take their turns sitting in the barber's chairs.