VP Mike Pence meets with border protection officials at Calexico border wall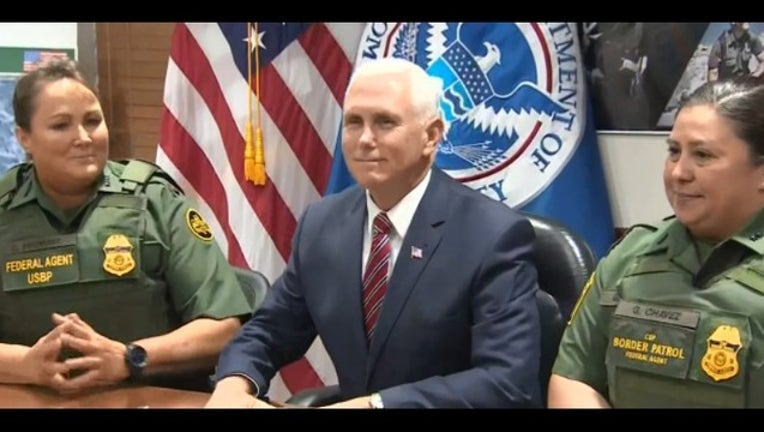 article
IMPERIAL, Calif. - Vice President Mike Pence on Monday visited the Calexico border to get an update on the construction of a border wall.
Pence met with U.S. Customs and Border Protection officials to get a recap on a reconstruction project that began almost a decade ago along the U.S.-Mexico border.
The original Calexico border wall was built in the 1990's out of recycled scraps of metal and old landing mat.
Plans for a replacement barrier began in 2009 and is not part of the new border project Donald Trump famously used as a campaign platform while running for president.
This is Pence's second visit to the southern border as vice president.
His trip comes as hundreds of Central American migrants traveling in a caravan arrived at the Mexico-U.S. border crossing near San Diego over the weekend, hoping seek asylum in the U.S.