Waiter fired after asking customer for proof of residency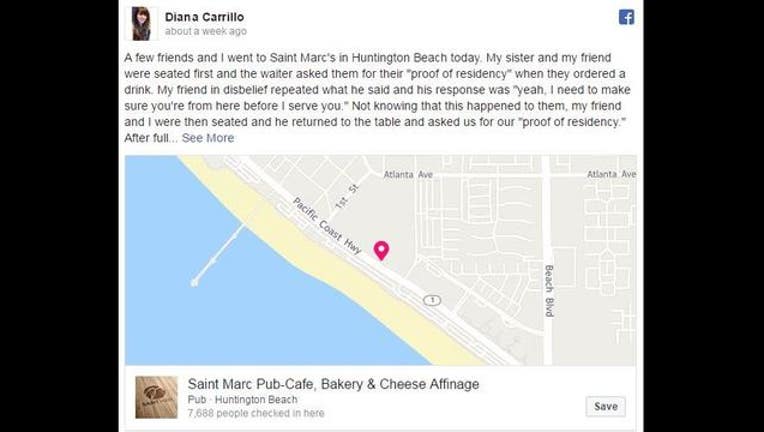 article
HUNTINGTON BEACH, Calif. (AP) - A waiter was fired from a Southern California restaurant after asking customers to prove they had legal residency before serving them.
The Los Angeles Times reports Sunday that 23-year-old Brenda Carrillo says she and a friend got the question at Saint Marc in Huntington Beach. Carrillo says the waiter later asked her sister and another friend to see their proof of residency.
She says the women complained to the manager and left. One later posted an account of the incident online.
The restaurant said in an online post that the waiter was fired.
Kent Bearden, senior director of operations for Saint Marc, says the restaurant will donate 10 percent of the weekend's sales to a nonprofit chosen by the women.