Warriors fans react to Playoffs loss against Sacramento Kings
SAN FRANCISCO - A heartbreaking finish for Warriors fans in Game 1 of the Warriors-Kings series in the NBA Playoffs. Golden State lost on the road by just three points. The final score was 126 – 123. 
"I am devastated. We were so close," said Warriors fan Jennifer Lopez (no relation to the artist). "We were so close, but I'm excited for Monday's game. We have another opportunity. "
"It was tough," said fan Anthony Gomez. "Wiggins had that open 3-point shot. I thought he was going to make it. But it's ok. We all make mistakes."
The Chase Center hosted a watch party at Thrive City, the courtyard area outside the arena. Many fans gathered there to cheer on the team, and watch the game on a jumbo screen, that is 42 feet tall and 74 wide. 
Earlier in the day, the energy was electric. People were dancing, playing games, and fans were decked out in team colors. Some people even brought good luck charms.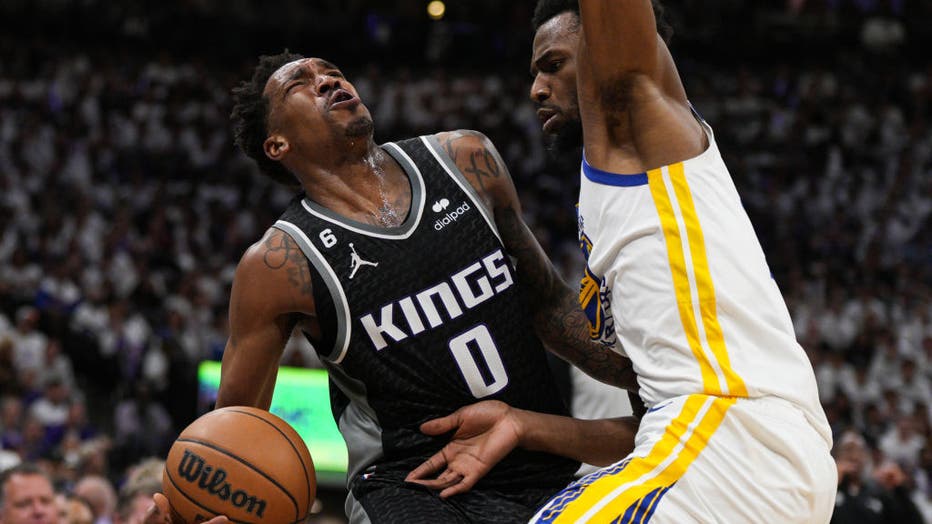 SACRAMENTO, CALIFORNIA - APRIL 15: Malik Monk #0 of the Sacramento Kings drives to the basket as Andrew Wiggins #22 of the Golden State Warriors defends during the second quarter of Round 1 Game 1 of the 2023 NBA Playoffs at the Golden 1 Center on Ap
"I have my good luck rings. My 2022 championship rings and I have my lucky crystal. You just rub it, and it's an instant 3 points," said Scotty Todd, a fan who also works at the Chase Center. 
The Warriors re-launched its "gold-blooded" campaign. People at Thrive City were given free rally towels. 
Fans are convinced the Dubs are destined for another championship. Despite Saturday's tough loss, they say it's far from over. 
"It's all Dub Nation love. I love the Warriors, and we will get them next time," said Gomez.
Game 2 is scheduled for Monday at 5:30 p.m. in Sacramento.