Gov. Newsom promises to expand COVID-19 testing amid omicron surge
LOS ANGELES - California Gov. Gavin Newsom was in South Los Angeles Wednesday afternoon to discuss the state's response to the COVID-19 pandemic.
The governor visited a testing site in Paramount Park to highlight his COVID-19 Emergency Response Package. His focus, amid the omicron surge, is to keep schools open, keep the economy moving, ramp up vaccines, boosters, and statewide testing.  
Newsom's main goal is to continue the expansion of COVID testing. There are currently 50 mobile testing sites in California, the state plans to expand that number to 80 mobile sites. 
But even with the number of sites expanding, there continues to be long lines, staffing shortages and a limited number of at-home tests available. 
Last week, Newsom activated California's National Guard to help assist COVID-19 testing facilities. 200 Guard members have been deployed to all 50 mobile sites throughout the state where they will serve in the interim as permanent staffing is hired.
6,288 testing sites exist around the state, according to Newsom that's roughly 31% of all national testing sites. 
Nationwide, the Biden administration announced Wednesday a goal to provide 10 million tests a month for schools around the country.  Newsom said while that is impressive the state is doing even more to help. 
"I want to impress upon you that we just provided 10.9 million tests in the last 30 days, just here in California for our public school. And while that is impressive in many respects it also gives you a perspective of what we are up against nationwide in terms of the scarcity of over-the-counter tests," the governor stated. 
RELATED: Biden administration to send schools additional 10M COVID-19 tests per month

The Golden State made a grim milestone late last month, becoming the first state to top 5 million COVID-19 cases amid the omicron surge.
"This is going to be a challenging period; this is a challenging period for so many folks. We are hoping after what we experienced with the last few surges that we wouldn't be experiencing another variant, partially one that is so ubiquitous in our lives like the omicron variant," Newsom said. 
Get your top stories delivered daily! Sign up for FOX 11's Fast 5 newsletter. And, get breaking news alerts in the FOX 11 News app. Download for iOS or Android.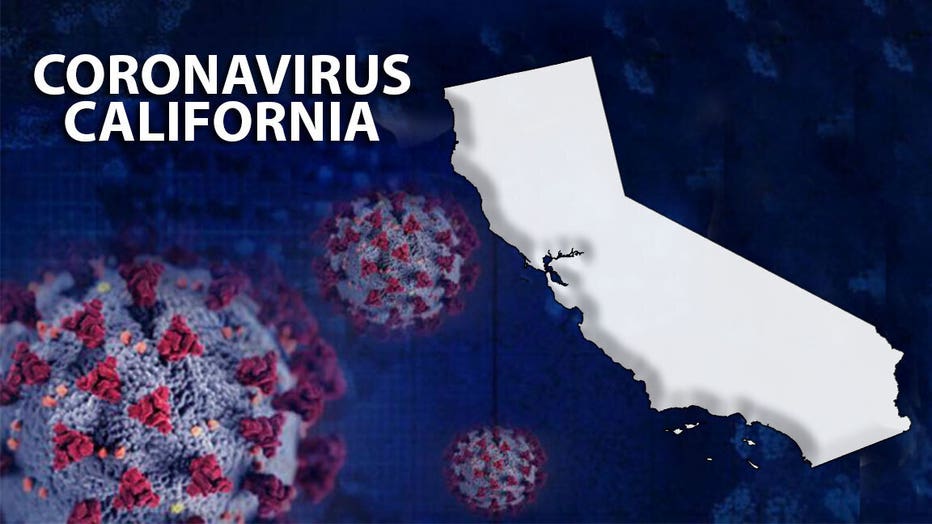 RELATED: California 1st state to top 5M cases amid omicron surge
LA County again breaks single-day record for COVID cases with 45,584
Newsom's administration recently proposed spending another $2.7 billion to expand testing and boost hospital staffing, while calling for a new law to give workers more paid time off if they get sick. In addition, the state's indoor mask mandate was recently extended through Feb. 15.
RELATED:
On Sunday, Los Angeles County broke a single-day record with 45,584 positive COVID-19 cases.
Meanwhile, LA Unified students returned to campus for in-person instruction Tuesday for the spring semester. While some parents voiced concerns, the district, which is the second-largest in the nation, is under strict COVID-19 protocols and schools officials say research proves in-person learning is most effective. 
Tune in to FOX 11 Los Angeles for the latest Southern California news.