Wayward pig found roaming South San Francisco streets seeks home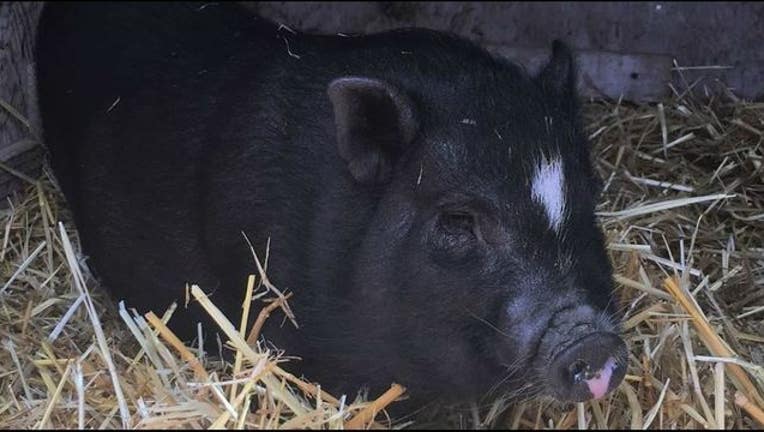 article
SAN FRANCISCO (KTVU) - A wayward pig who was found wandering the streets of South San Francisco has found a forever home with plenty of space to roam.
The pig - named Vivian for the meantime - was looking for a home with owners committed to keeping her as a pet - not a source of food, according to the Peninsula Humane Society & SPCA. 
A Good Samaritan found the small pig roaming the intersection of El Camino Real and Spruce Streets on May 20, and took her to the PHS/SPCA. 
"How this little pig came to be roaming the streets in South San Francisco is a complete mystery to us," said PHS/SPCA's Communications Manager Buffy Martin Tarbox. "We are grateful she was found and brought to our shelter where she is safe and being well cared for. No one has come forward to claim her, so she's now available for adoption."
While her exact age is unclear, the pig - named Vivienne for the moment - weighs about 24 pounds. 
The SPCA warns Vivienne will likely continue to grow and needed a large yard to roam free. Vivienne is described as very friendly has a lot of life in her as pigs live an average of 12 to 18 years. 
As soon as the news about Vivienne was released, a woman came forward to adopt her.