Westbound Richmond-San Rafael Bridge lanes re-open after 13 hours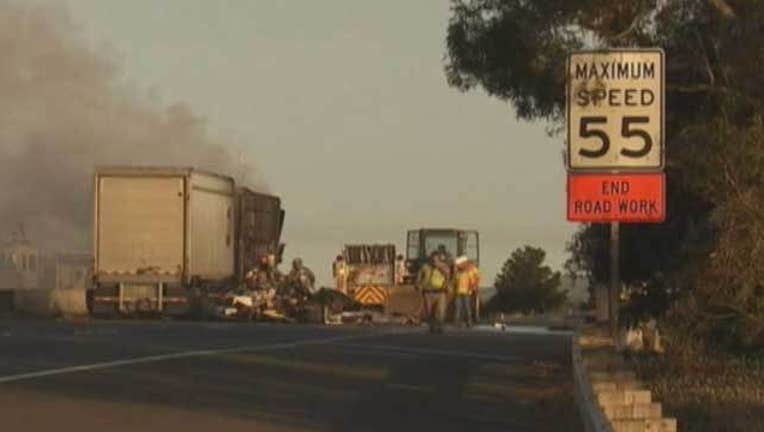 article
The California Highway Patrol has reopened the right shoulder of westbound Interstate Highway 580 shortly after 5 p.m., but both westbound lanes remained closed.
CHP officer Andrew Barclay told KTVU that the truck's fuel tank ruptured and caught one of the two trailers – carrying 50,000 pound of packages – on fire a short time after the 5:26 a.m. crash near the San Quentin Prison exit.

Barclay said the driver has told investigators that the big rig started jerking right before he lost control.

"Somehow the driver lost control and ended up on the center divider," he said. "One of the two trailers caught on fire."

The truck rode on the concrete center divider for about 400 feet, spilling diesel fuel along the way.

All westbound lanes heading into Marin were blocked as firefighters battled the flames inside the trailer.

"I saw a coffee table, books, shoes and clothing. We're not aware of any chemicals in the trailer," Barclay said.

Authorities said the driver not injured in the crash. He was not believed to have been driving under the influence and the CHP will investigate if he fell asleep.

The CHP recommended drivers seek alternate routes to Marin. While cars were trickling onto the span in the westbound direction, they were being forced to exit on a single lane frontage road before the location of the crash and fire.