Whole Foods beats 1Q profit forecasts, stock rises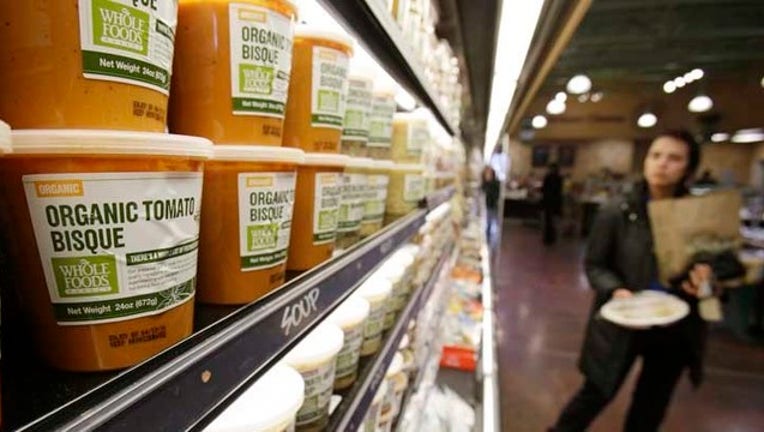 article
AUSTIN, Texas (AP) — Whole Foods Market Inc. reported a nearly 6 percent increase in fiscal first-quarter profits, beating Wall Street estimates and showing growth in a key sales measure.
The company's shares rose more than 3 percent in after-market trading on Wednesday.
The chain, which has more than 400 stores mostly in the U.S, is seeking to differentiate itself from competitors now that organic and natural products have become increasingly mainstream. Last year, it launched a national advertising campaign and introduced a "good, better, best" ranking system that rates produce based on the supplier's farming practices.
At the same time, Whole Foods is also trying to appeal to a broader audience by shaking its pricey image that garnered it the nickname "Whole Paycheck." One way it has sought to keep prices competitive is by expanding its store brands. The push to offer more competitive prices, however, has raised concerns that the company's profit margins might suffer.
For its latest quarter, it reported that revenue at stores opened at least a year picked up from the previous period, after five straight quarters of slowing sales growth. That sales measure rose 4.5 percent, up from the 3.1 percent in the previous quarter. The metric is a key indicator of a retailer's health because it excludes results from stores recently opened or closed.
"We attribute our broad-based sales momentum to our customers' positive response to our many strategic initiatives, along with improving consumer confidence," Walter Robb, co-chief executive officer of Whole Foods, said in a statement.
The Austin, Texas-based company said it had net income of $167 million, or 46 cents per share, in the quarter ended Jan. 18. That compares with $158 million, or 42 cents per share, in the year-ago period.
The results beat Wall Street expectations. The average estimate of analysts surveyed by Zacks Investment Research was for earnings of 45 cents per share.
The grocery chain posted revenue of $4.67 billion in the period, which fell just short of Street forecasts. Analysts expected $4.68 billion, according to Zacks.
The company's shares rose $1.89 to $55.40 in after-hours trading after climbing 49 cents to close at $53.51 in regular-session trading Wednesday.