With Facebook and Instagram down, here's a look at today's talkers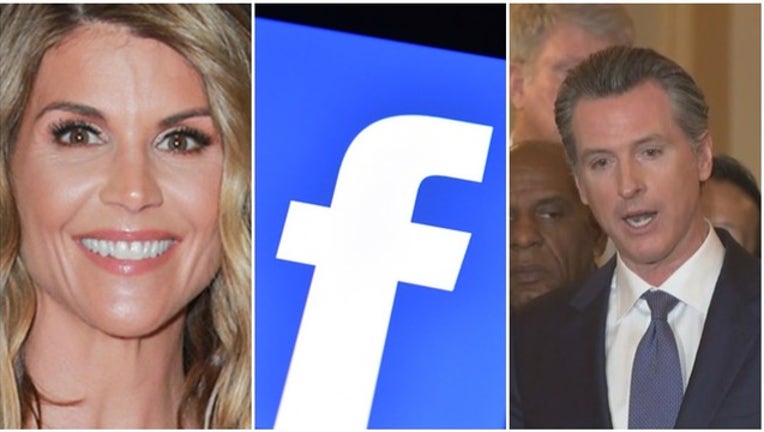 article
OAKLAND, Calif. (KTVU) - With Facebook and Instagram down, here's some of Wednesday's stories, including the latest on what's going on with the two social media platforms. 
Local
San Francisco mayor picks new fire chief, first LGBT chief in city history
San Francisco Mayor London Breed appoints Deputy Chief Jeanine Nicholson as the city's next fire chief, the city's first LGBT chief in city history and a breast cancer survivor.
ICE has access to driver location data from police, some in violation of Calif. law: ACLU
The American Civil Liberties Union called for an immediate halt to information sharing by police departments with ICE, saying they have records showing that more than 9,000 federal immigration officers have gained access to a database operated by a Bay Area company.
'Right thing to do:' California's new governor signs moratorium on executions
The 737 inmates on the nation's largest death row got a reprieve from California Gov. Gavin Newsom on Wednesday when he signed an executive order placing a moratorium on executions.
National 
Lori Loughlin taken into custody in connection with nationwide college bribery scheme
Loughlin turned herself in to the FBI on Wednesday morning and was released on a $1 million bond. Loughlin and fellow actress Felicity Huffman headline the list of some 50 people charged in documents unveiled in Boston that describe a scheme to cheat the admissions process at eight sought-after schools. 
Here's how the students were able to cheat on SAT exams in college admissions scandal
A college entrance exam policy aimed at helping students with disabilities was exploited to enable cheating in what is being described as the biggest school admissions scandal ever prosecuted by federal authorities.
Order issued to ground all Boeing 737 Max 8 and 9 jets in U.S.
The U.S. is issuing an emergency order Wednesday grounding all Boeing 737 Max 8 and Max 9 aircraft "effective immediately," in the wake of the crash of an Ethiopian Airliner that killed 157 people
Talkers
Dad receives over 15,000 calls, texts after sons' birthday billboard prank
A New Jersey father had to get a new phone number after a billboard advertising his birthday and number went up on a busy highway. 
Don't panic... But Facebook and Instagram are down
Facebook and Instagram were down on Wednesday, according to users worldwide. Complaints began popping up all over the web around 10 a.m. PT stating that neither Facebook nor Instagram was allowing them to log in. 
Ocasio-Cortez refuses to rule out Trump impeachment, says it cannot ever be 'off the table'
Rep. Alexandria-Ocasio Cortez, who has previously said she "supports" impeachment, spoke to reporters in the wake of Pelosi saying Trump is "just not worth it."