Woman allegedly fired flare at man, missed; started grass fire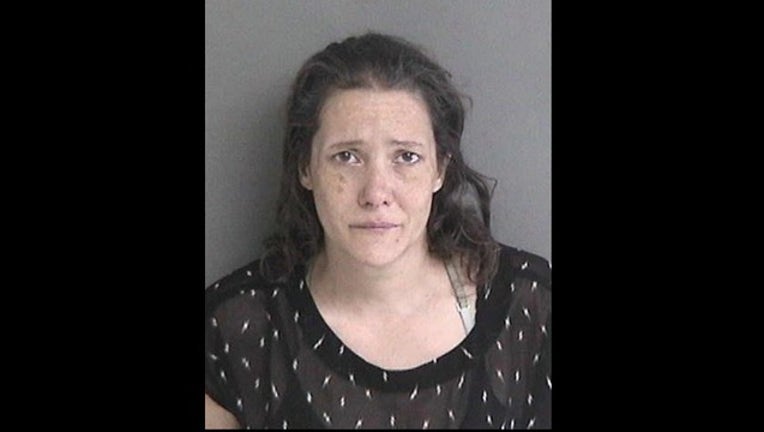 FREMONT, Calif. (KTVU) - Police have arrested a woman suspected of firing a flare from a pellet gun at a man, which then started a grass fire that burned five acres in the Fremont Hills above Niles last month. 
Mountain View Police Department arrested 43-year-old Christina Haller on June 26, three days after the fire, which was contained within three hours. The brush fire caused some 30 residents to evacuate and was determined as suspicious.
Officials determined the fire started during a verbal altercation between a man and a woman behind Belvoir Springs on the 3900 block of Mission Boulevard based on witness statements and evidence they collected at the scene. Haller allegedly shot the flare from a modified pellet gun at the man but missed. When the flare landed in dry brush the fire began, officials with Fremont Police Department said. 
The suspect fled on foot. Police say they recovered the modified flare gun at the scene. 
An Alameda County Superior Court Judge signed a warrant for Haller's arrest on charges including; corporal injury to a person from a prior dating relationship, assault with a deadly weapon-firearm, and unlawfully causing a fire of structure/forest land. 
She is due in court Tuesday, July 2.