World War II Veterans reunite after 69 years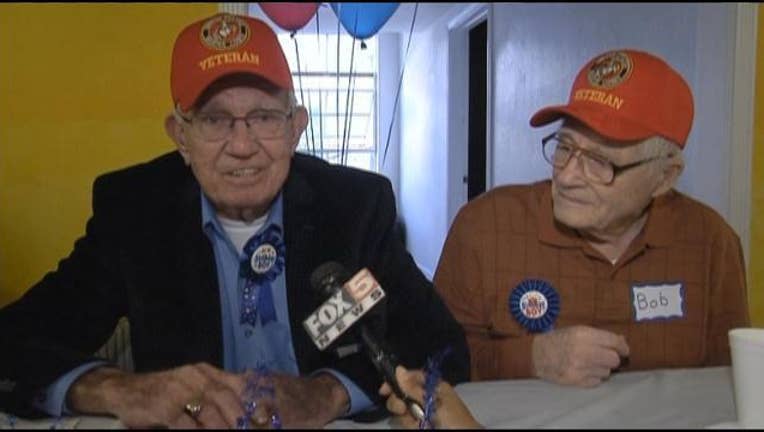 article
LAS VEGAS, NV--Two best friends and World War II veterans reunited after 69 years for a birthday party they'll never forget.
There was a little music, line dancing, and a whole lot of cake. 90-year-old Joe Rodgers was excited for a birthday celebration he'll remember for the rest of his life. 
"I feel good that I got here, and I thank the Lord that I did because it's been a lot of fun," he explained.
But all this fun wouldn't be the same, if Joe's old comrade, Bob West, wasn't there to celebrate by his side.
"We had a good time together, him and I," said Bob.
Joe and Bob met when they were a couple of teenagers. They were young Marines of the fighting fourth division in World War II. Side-by-side they fought: three years, four battles, the last: Iwo Jima, They witnessed at the base of Mount Suribachi what would become one of the most iconic images of American history.
"When the war ended, we double-dated. We met my wife and some other ladies in Los Angeles," said Joe.
Joe married his wife on Valentine's Day 1946 in Birmingham. A few weeks later, Bob took a bus down from Michigan to congratulate them.
"When he left there, that's the last time I saw him before the day before yesterday. That was 69 years ago," said Joe.
As a birthday present, Joe and Bob's children coordinated a reunion for the two veterans.
Bob says he had never flown on a commercial airplane in his life, but to celebrate and share old war stories with his best friend again, Bob says, he wouldn't of missed it for the world.