WSDOT worker injured after reckless driver crashes into maintenance truck
MOUNT VERNON, Wash. - The Washington State Department of Transportation (WSDOT) is urging drivers to be cautious when traveling through construction work zones after a reckless driver crashed into a maintenance truck – resulting in injuries to both the driver and a road worker.
According to WSDOT, one of their truck-mounted attenuators was hit by a reckless driver in Mount Vernon early Tuesday morning.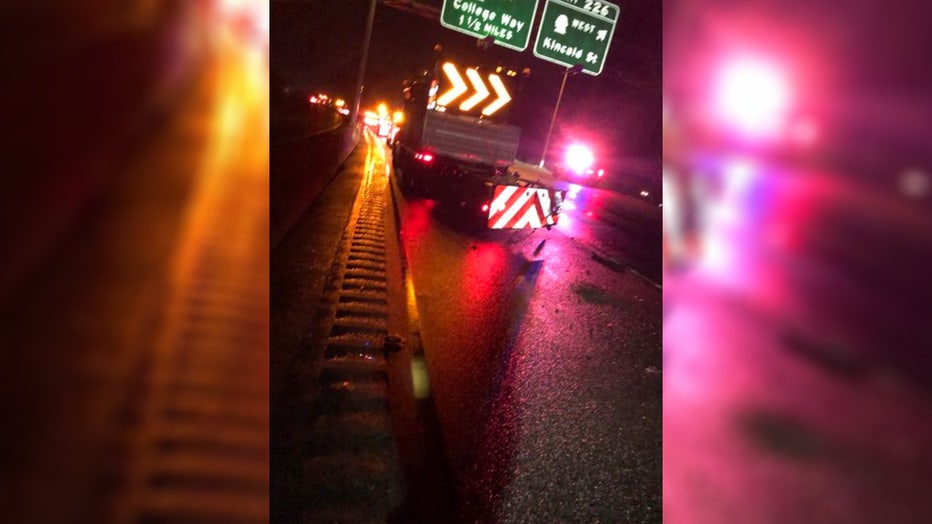 Washington State Department of Transportation
An attenuator is a safety device often used by WSDOT workers in order to reduce the damage to structures and motorists when a vehicle leaves the roadway. In this case, it was being used to protect crews in a work zone near Kincaid St. and Broad St.
WSDOT says the reckless driver crashed into the attenuator at high speeds – sending their car off the freeway into a fence in the right shoulder.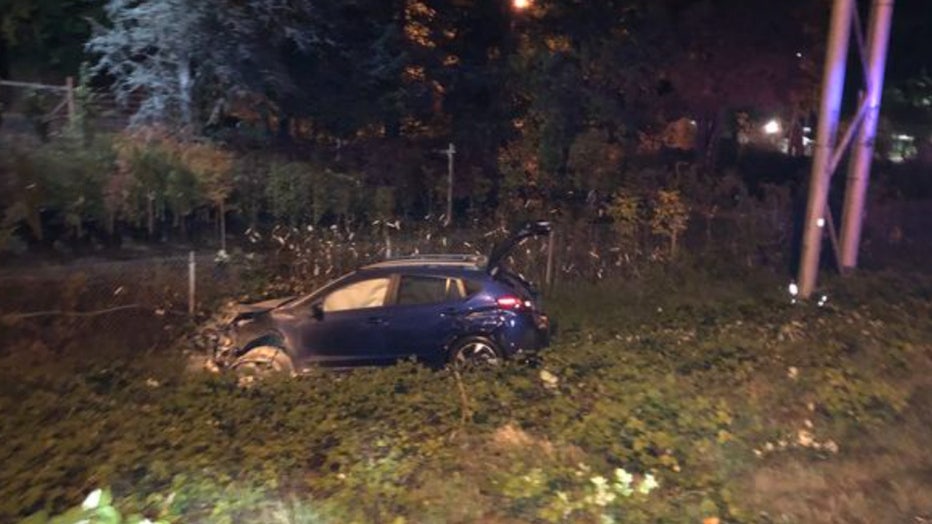 Washington State Department of Transportation
Both WSDOT's maintenance worker and the driver were taken to the hospital. The WSDOT worker is expected to recover, but there is no word on the reckless driver's condition.
WSDOT says this is an important reminder to slow down and move over when traveling through or near a work zone.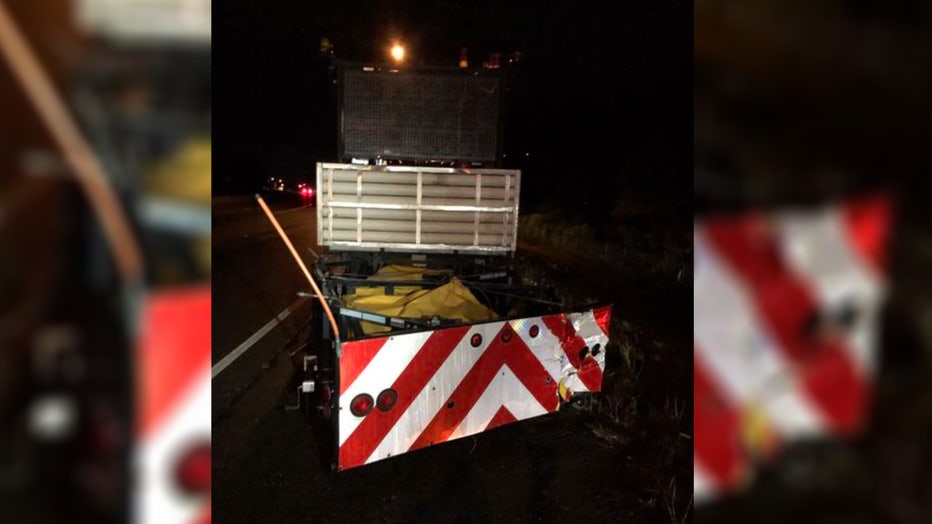 Washington State Department of Transportation
Other safety tips from WSDOT include: 
Give folks room to work
Stay calm and pay attention
Obey traffic signs
Flashing light ahead mean drive cautiously
Be kind and patient